NFI subsidiary, Alexander Dennis has unveiled its latest next-generation electric buses for the UK and Ireland: the Enviro100EV and Enviro400EV.
The Enviro100EV is just 8.5 metres long and 2.35 metres wide, so is designed to be highly manoeuvrable. It has up to 354kWh in battery capacity and can travel up to 285 miles on a single charge.
Meanwhile, the Enviro400EV double-decker is 11.1 metres long and is tailored for busy urban and interurban routes. It has a battery capacity of up to 472kWh and a range of up to 260 miles.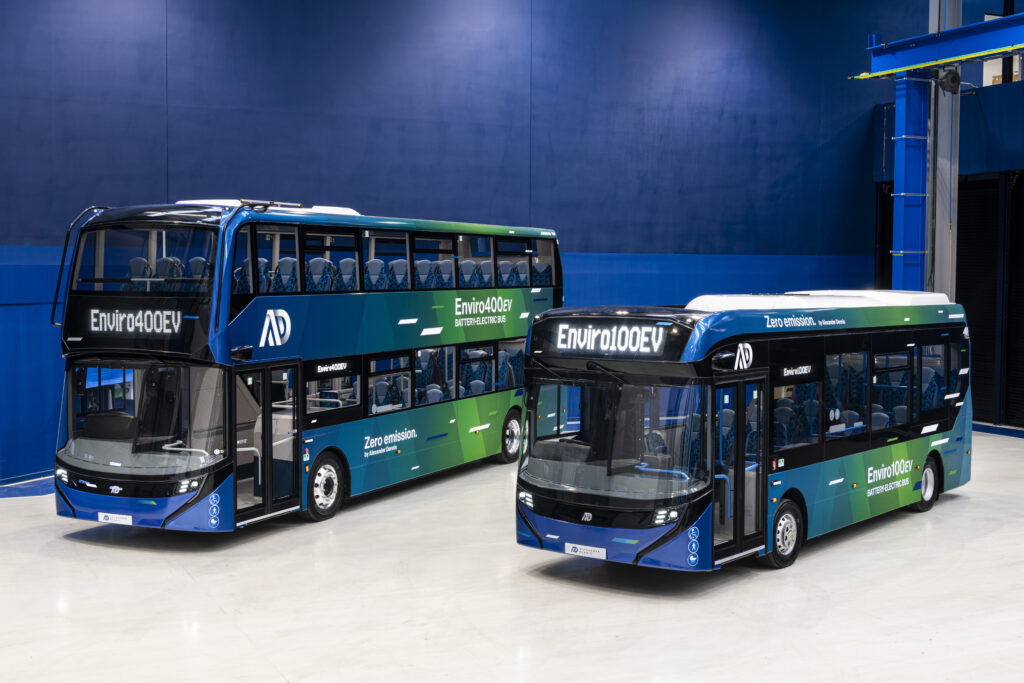 These new models were first previewed at Euro Bus Expo and have now been fully unveiled.
"The pace of change in our industry is rapid. We are proud of the progress we've made with electric buses over the last seven years, and our wide range of low-emission technologies before that. Now it's time for us to take our zero-emission buses to the next level. With this launch, we're giving authorities and operators more choice, more flexibility, and more value with our next generation of battery-electric buses."
In developing these models, Alexander Dennis has integrated their zero-emission drivelines in-house, rather than in collaboration with BYD.
They feature the Voith Electrical Drive System (VEDS) and a future-proof battery system that has been developed in partnership with Impact Clean Power Technology.
By optimising battery locations, the new design for these vehicles avoids intrusion into passenger spaces to improve legroom and increase passenger capacity by 19% on the Enviro400EV.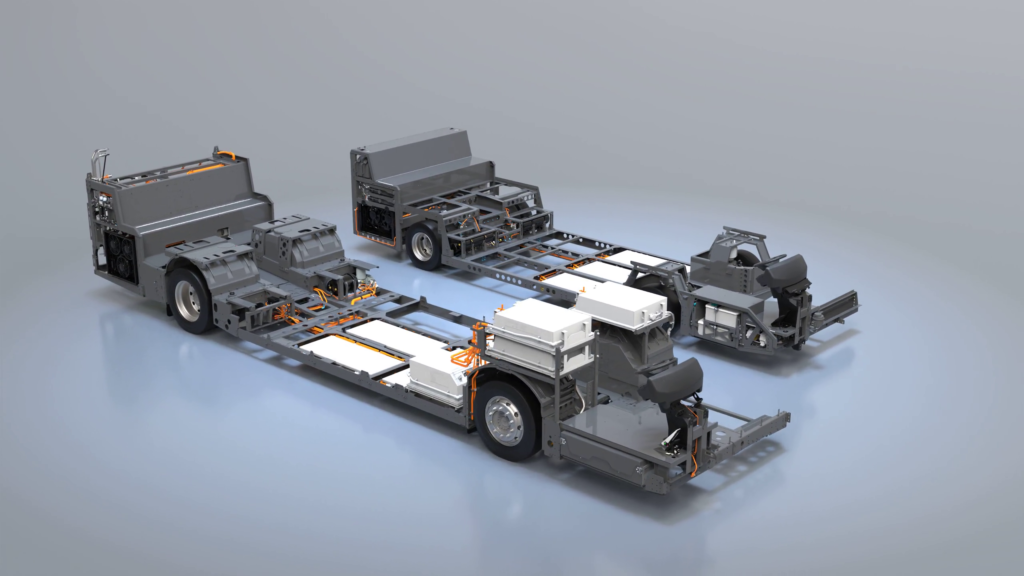 © Alexander Dennis
The Enviro400EV also features a 'squarecase' to provide access to the upper deck without angled steps to enhance practicability and safety.
Furthermore, redesigned geometry at the front of the vehicle provides drivers with better vision and protects vulnerable road users.
"Impact and Voith both stood out with their innovation and attention to detail when we chose the technology partners for our next generation of buses. Our engineers' work has extended beyond finding the best solutions for our customers as we have spent the time to design future-proof vehicle interfaces that also protect these critical components so that authorities and operators' investment will stand the test of time."
Production of customer orders for both bus types has now begun, with deliveries expected at the start of 2024.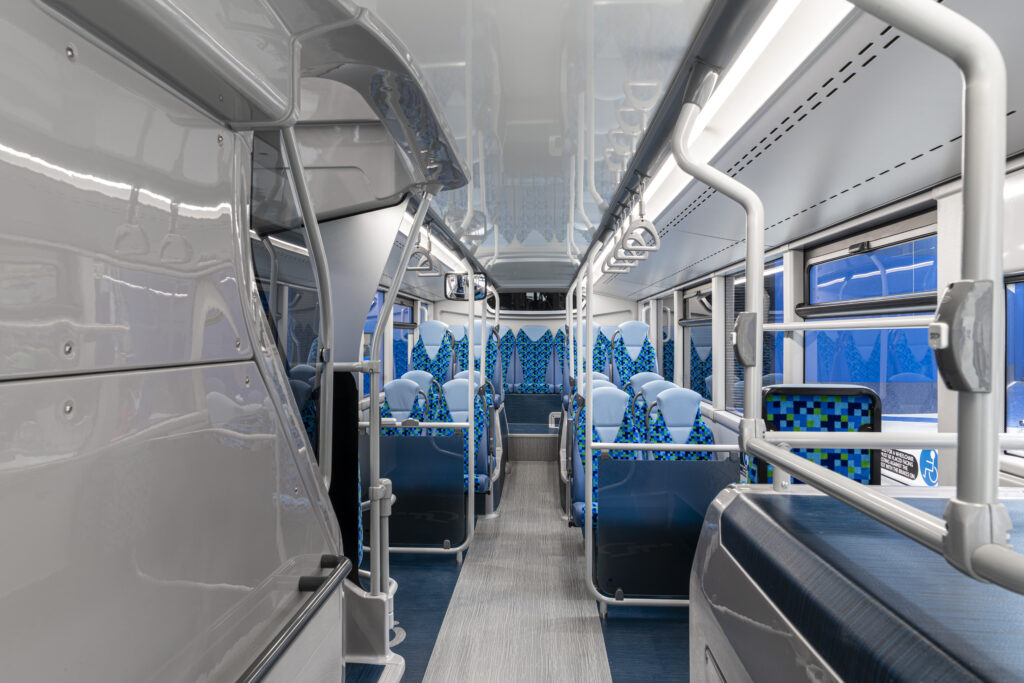 © Alexander Dennis
The Enviro400EV buses will be assembled at Alexander Dennis' expanded site in Larbert, where the manufacturer has overhauled its build process by introducing digital tools and reducing the number of build stages to improve material, process and quality control.
Chassis and body frames for the Enviro100EV will be produced in Zhuhai, China, before components such as axles, drivelines, batteries, doors and seats are fitted at its facility in Scarborough.
The vehicles come with a five-year warranty, while the batteries have an eight-year warranty, with an extension available to 12 years.
These new models are part of the wider family of Alexander Dennis next-generation buses, joining the three-axle Enviro500EV double-decker for international markets, which was launched in Hong Kong earlier this year.
An international version of the Enviro100EV is also under development, alongside the autonomous Enviro100AEV and an open-top variant of the Enviro400EV.
This portfolio of battery-electric buses will be completed in 2025 with a new Enviro200EV single-decker model.