NFI subsidiary, Alexander Dennis Limited has delivered the first Enviro500EV double-decker buses to the Kowloon Motor Bus Company (KMB) in Hong Kong.
This milestone aligns with the operator's 90th birthday celebration and is the first of 10 electric double-decker buses ordered by KMB last year.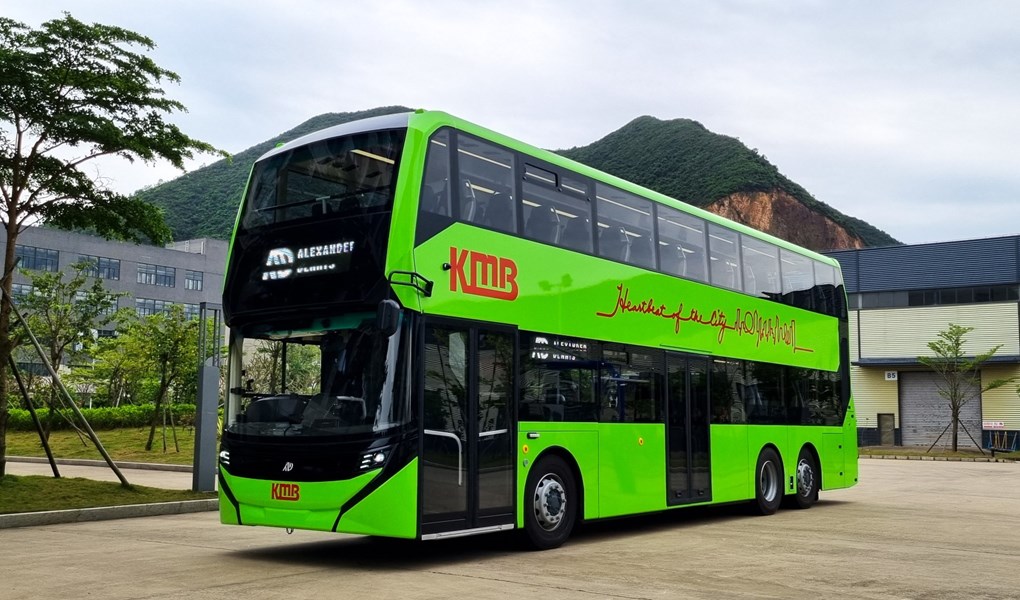 "Happy birthday to KMB, who have been Hong Kong's Heartbeat of the City for 90 years. We are very proud to be a long-standing business partner of KMB, and this is yet another milestone in our relationship as our all-new Enviro500EV joins over 2,500 existing Alexander Dennis double deckers in the KMB fleet, giving the operator an electric double deck product that is superior to competitor products."
These vehicles advance KMB's mission to launch a new generation of buses that can operate without tailpipe emissions.
The three-axle model has been designed and built in-house by Alexander Dennis. It features the vivid green finish that KMB has adopted for its 'Green is Good' slogan.