BYD is celebrating the introduction of eleven 12-metre BYD electric buses and their related charging infrastructure in Zalaegerszeg, Hungary.
This project was valued at 2.1 billion HUF (5.6 million EUR) and was completed in collaboration with public transport operator, Volánbusz and the Hungarian Motorsport Development Agency (HUMDA) Green Bus Programme.
The electric buses are capable of operating on almost all bus lines in Zalaegerszeg to replace existing diesel vehicles in the city.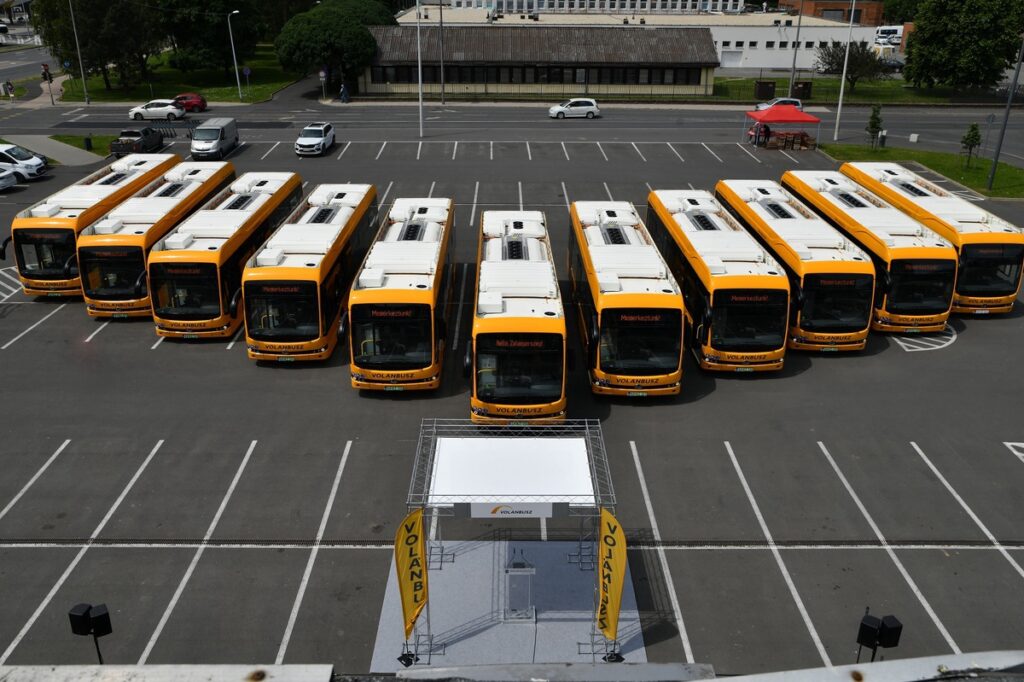 The BYD buses delivered to Zalaegerszeg can travel up to 300 kilometres on a single charge and will use an efficient charging system that requires only 2-2.5 hours of charging time each day
In addition, the new vehicles feature air conditioning, wheelchair accessibility, electronic passenger information systems and onboard cameras.
"This is a significant event not only for Zalaegerszeg, HUMDA, and Volánbusz but also for BYD, as the city will be added to the list of communities that can gain knowledge about and use electromobility and our company's market-leading electric bus in everyday traffic.
"BYD is a pioneer in electric public transport and has the longest experience operating e-buses. I am confident that our buses will continue to deliver high quality and sustainable solutions much to the satisfaction of the citizens of Zalaegerszeg."