The Israel Innovation Authority has announced that Imagry, a company developing 'mapless' driving software for Level 3 and Level 4 autonomous vehicles, has received approval from the Israel Innovation Authority to operate the country's first public buses fitted with its software in the city of Nahariya, Israel.
Imagry is an Israeli developer of 'mapless' autonomous driving technology, founded in 2015. The company has been operating vehicles equipped with its autonomous driving software on public roads in the United States, Germany and Israel for the past four years.
Following this latest approval, it will now install its system on electric buses operated by Nateev Express.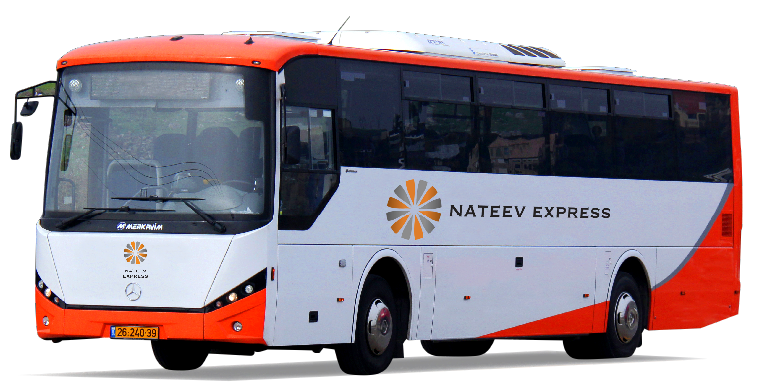 Imagry uses a location-independent autonomous driving model that captures and recognises a real-time video feed in order to make complex driving decisions.
Unlike most other companies in the autonomous driving market, it has chosen to not use radar or lidar or pre-installed HD maps of the areas within its operational design domain (ODD).
Imagry believes its 'mapless' software means its deployment is therefore not limited to pre-learned geographic areas, which would in turn allow authorities to implement autonomous driving technology with minimal engineering requirements.
"We are pleased to meet the challenge to operate the first autonomous buses on public roads in Israel. It is a testament to the viability of our mapless system, which enables the vehicle to respond to traffic signs, road conditions, stationary obstacles, and pedestrians in real time, just like a human driver would. It is also a strong vote of confidence in our capabilities overall."
Among the lofty goals of the autonomous driving technology sector are that autonomous technology used on public transport vehicles could decrease the number of vehicle collisions, reduce the use of fossil fuels, lower air pollution and even improve social equality as well as encourage a modal shift to public transport.
The autonomous bus service in Nahariya is scheduled for initial roll-out at the end of the second quarter of 2023.