The Chicago Department of Transportation (CDOT) and the Chicago Transit Authority (CTA) have completed work to improve and make permanent the Chicago Avenue bus lanes.
The 'Pop-up Essential' bus-only lanes were introduced in 2020 to help prioritise bus services for essential workers during the pandemic.
Converting these lanes to 24-hour dedicated bus lanes has since proven beneficial and the changes have now been made permanent.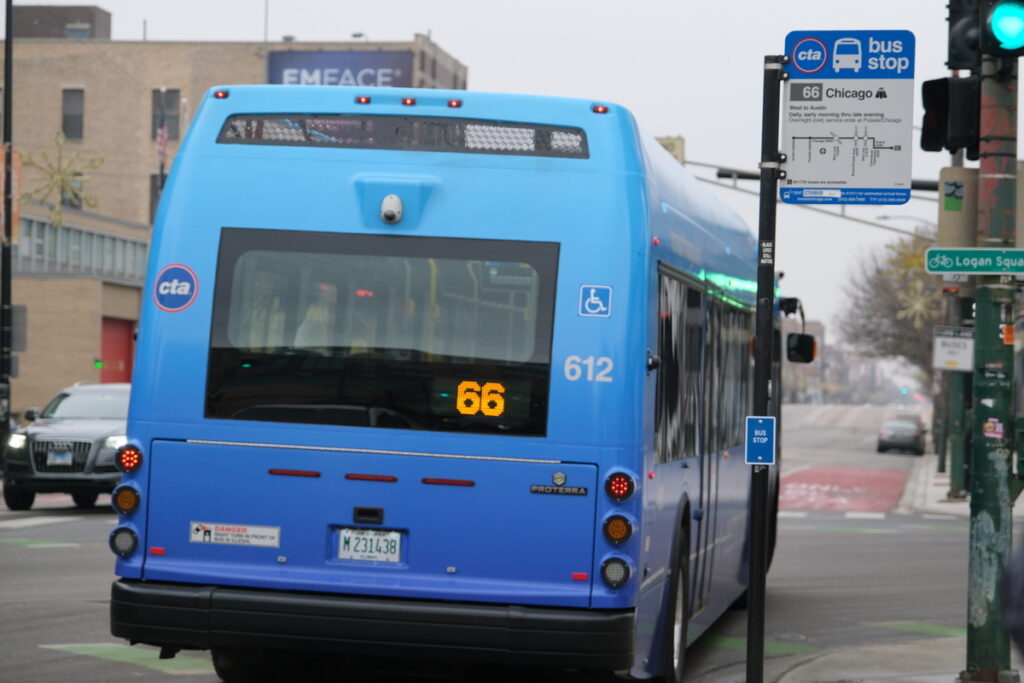 "The completion of this full-time, dedicated bus lane on Chicago Avenue is part of our citywide commitment to ensure all of our residents can get around our city safely and efficiently. Investing in a robust and reliable public transportation system improves the transit experience and quality of life for all residents, and we are proud to be able to continue enhancing this important resource."
Work performed along the mile-long, bus-only lanes along Chicago Avenue between Western and Ashland avenues will support faster, more reliable services.
The outer travel lanes of eastbound and westbound Chicago Avenue feature a designated bus-only lane now marked with red paint and text. They will remain in effect 24 hours a day, seven days a week to prevent buses from getting stuck in traffic and keep other vehicles away from bus stops.
These lanes help buses travel faster and allow for easier boarding, thus making riding the bus a more reliable and attractive option.
"The temporary, pop-up essential bus lanes were a useful tool we implemented during the pandemic that have since proven to be vital in ensuring that buses can pass through what has long been a bottle-neck and major source of delays along the route. By making these temporary measures permanent, we are cutting several minutes off the typical commute for those traveling through the corridor, and further improving service reliability across the entire route."
The improved bus-only lanes are part of a series of transit investments underway in Chicago.
Other Bus Priority Zone (BPZ) projects include a curbside dedicated bus lane during peak hours on Western Avenue between Logan Boulevard and George Street, and bus lanes, transit signal priority and bus stop improvements on 79th Street /Columbus/Kedzie.