New Zealand's Transport Minister, Michael Wood has announced that forty-six councils across Aotearoa New Zealand will receive funding from the Transport Choices package 2022–24 to help improve transport options across the country.
The 350 million NZD (223m USD) Transport Choices package will fund projects such as the installation of more bus stops, bus priority lanes and new cycleways.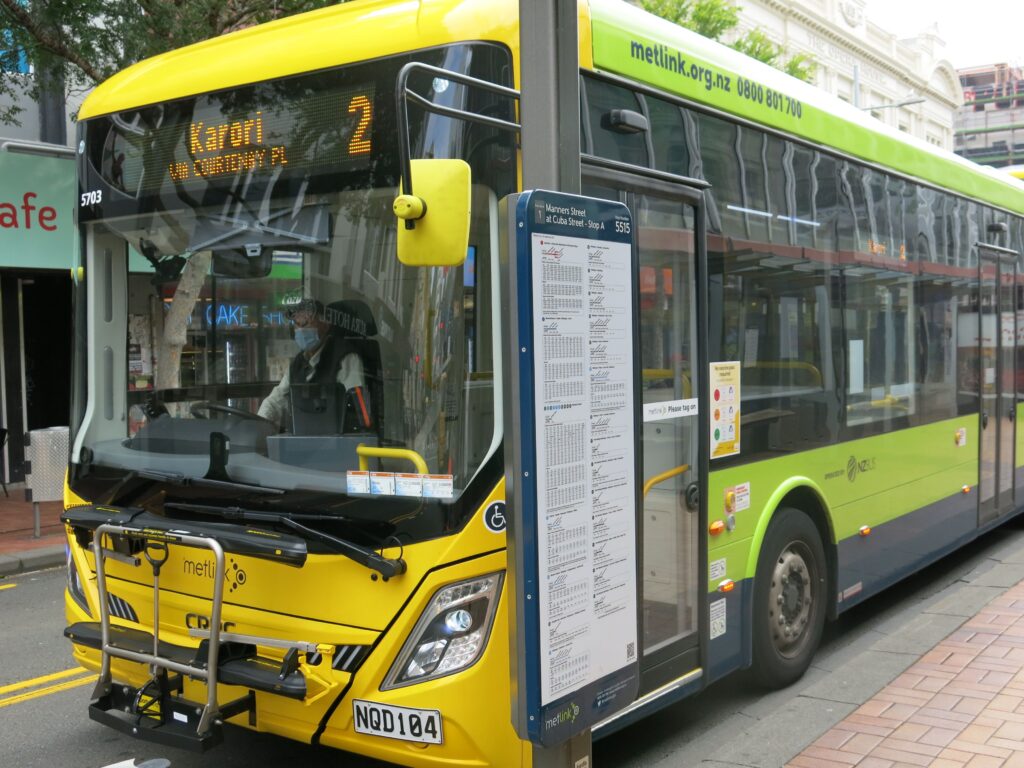 "The Government is upgrading New Zealand's transport infrastructure system to make it safer, greener and more efficient for now and future generations to come.
"The package will fund additional bus stops, bus prioritisation lanes, new cycleways, improvements to transport infrastructure around schools and improved walking access for neighbourhoods. Delivering on projects such as these helps address our current infrastructure deficit while also meeting future needs caused by population growth and climate change."
For example, Greater Wellington's public transport provider, Metlink, has been awarded a total of 9 million NZD for four public transport infrastructure projects.
5 million NZD has been awarded to upgrade the Porirua bus hub. This will include the installation of new bus shelters, canopy structures and real-time information signage.
In addition, 2.8 million NZD has been awarded for the Johnsonville Stop D development, and 1 million NZD will be used to deliver bus stop accessibility improvements such as kerb reconfigurations, new shelters and signage.
Finally, 240,000 NZD will be used to provide bike paring improvements at Masterton and Solway stations to encourage multi-modal travel.