Switch Mobility has delivered the first set of SWITCH EiV 22 electric double decker buses to Brihanmumbai Electric Supply and Transport (BEST) in Mumbai.
This is part of BEST's order for 200 EiV 22 double decker buses. The model was launched in 2022 as India's first electric double decker bus.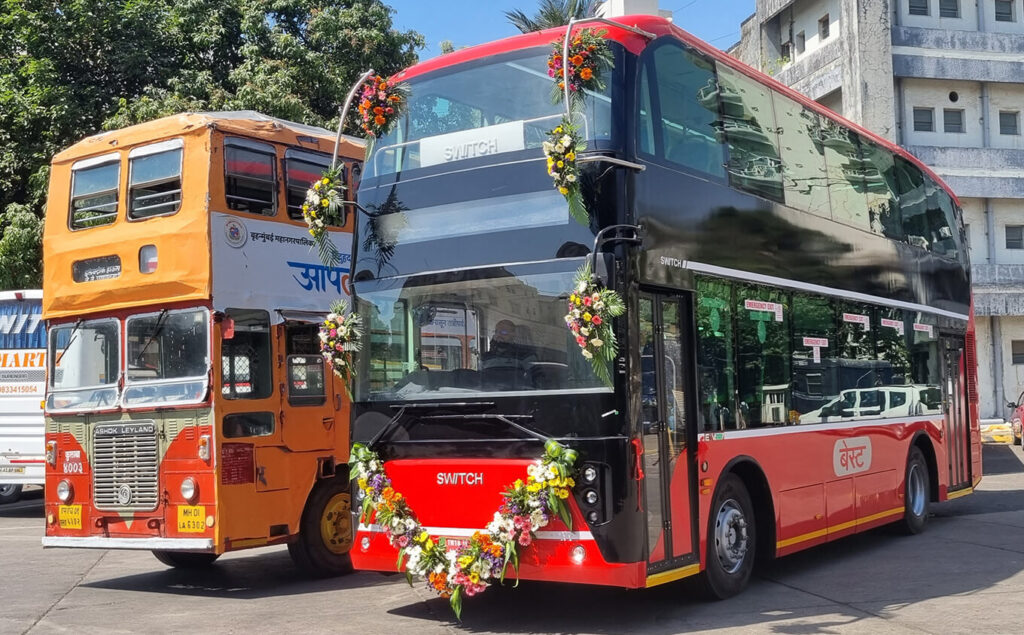 "SWITCH is committed to its vision of democratising zero carbon mobility, through innovative, technologically advanced products like the SWITCH EiV 22, India's first electric double decker that was launched in August 2022.
"Today, we are delighted and proud to deliver the first of the 200 electric double deckers to BEST. The SWITCH EiV 22 will carry forward the legacy of double deckers in Mumbai, in this decade and beyond, and further enhance the sustainable footprint that BEST has embarked upon in recent times. With superior customer comfort and customer delight, we are certain that SWITCH EiV 22 will transform public transport in Mumbai, and bring back many iconic, fond memories for Mumbaikars."
The lightweight SWITCH EiV 22 can transport nearly twice the number of seated passengers as a comparable single decker bus with just 18% increase in kerb weight.
It has been designed with wide front and rear doors, two staircases and an emergency door that meets the latest safety standards.
The AC offers effective cooling in India's hot climatic conditions, while each of the 65 seats features a lightweight cushion to enhance passenger comfort.
The vehicle is powered by a 231kWh high-density NMC chemistry battery pack with a dual gun charging system. This provides the electric double decker with a range of up to 250 kilometres on a single charge.
"It's a historic moment for BEST to induct India's first AC, electric double decker bus in its fleet. Fulfilling the vision of green and clean mobility of Hon'ble PM Shri Narendra Modiji, procurement of these buses is done under the National Clean Air Program (NCAP). These electric double decker AC buses will provide world-class travel experience to Mumbaikars. Fitted with live tracking devices, CCTV cameras and panic button for safety, these buses will be 100% digital with 'Tap-in Tap-out' facility and will run on 100% green solar energy."