Kempower Chosen as Charger Supplier for Norway's Largest Electric Bus Depot above the Polar Circle
Omexom in Norway will build the largest bus depot above the polar circle for electric buses. Kempower will be part of this large operation with its chargers which are accustomed to work in extremely cold and difficult climatic regions. The new bus terminal for electric buses will be put into operation on 1 October 2021.
50 Charging Points for 32 Electric Buses
The project includes 50 Kempower charging points where 32 electric buses can charge simultaneously in what will be the largest bus depot for electric buses in northern Norway. The construction of the new bus terminal is highly significant for the electrification of public transport in the Bodø region.
The terminal will have a total of 50 charging points, which gives complete flexibility to the installation, where 32 buses can charge simultaneously (24 places for solo buses and 15 places for articulated buses). There will also be 44 parking spaces for charging, of which 36 will be suitable for 18.7m or 12 m long buses, while the remaining 8 spaces will be for 12m buses. The chargers will provide 30 kW but can easily be upgraded to 40 kW.
Pre-heating Power at the Depot, Adaptive EV Charging with Kempower Dynamics
On this depot project, electricity is delivered from the medium voltage grid with a compact secondary substation that electrifies multiple rack style converter cabinets across the depot area.
With Kempower DC chargers, ready to run function can be activated, to provide buses pre-heating power at the depot, just before they start their route.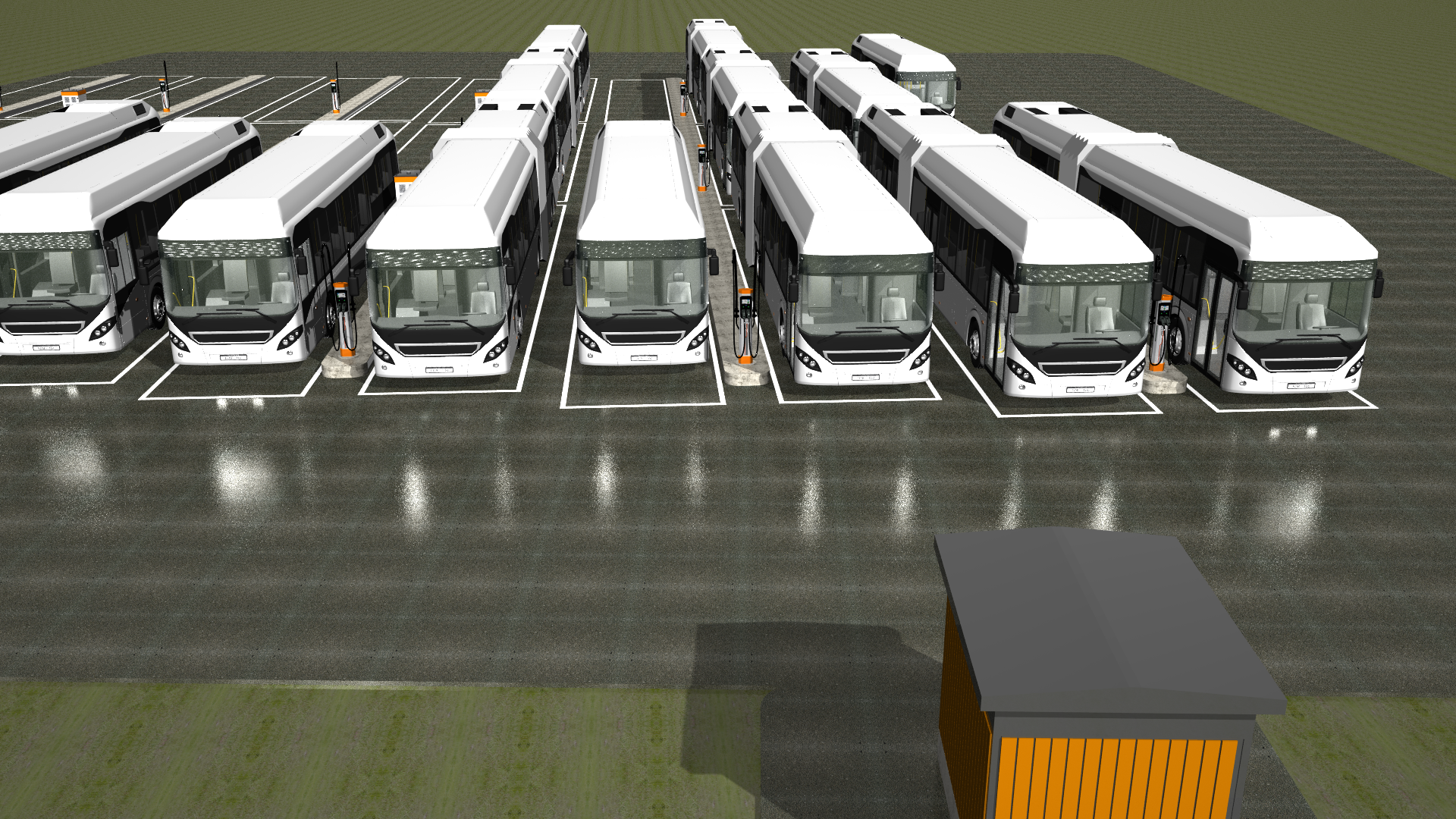 The 18.7 meters long articulated electric buses are charged overnight while the buses are stationary parked at the depot, typically 4-8 hours. On some depot cases, utilizing adaptive EV charging with Kempower dynamics, EV bus depot's charging capacity can be used for daytime charging at higher power level on those buses that change their routes during the day. This in turn improves usage level of the investment.
Another feature that can provide cutting edge cost efficiency to depot cases is selecting Kempower's ChargEye connected services. Kempower ChargEye gives clear vision of the bus depot's charging process and may include optional powertools for optimization for the long run.
This article was originally published by Kempower.