In partnership with the Victorian Government, Kinetic has unveiled new electrification and infrastructure upgrades at its Sunshine West and Heatherton bus depots in Melbourne, Australia.
The Sunshine West upgrades include undercover bays for weather protection and charging infrastructure for battery-electric buses.
More than 300 solar panels have also been installed to reduce the depot's carbon footprint.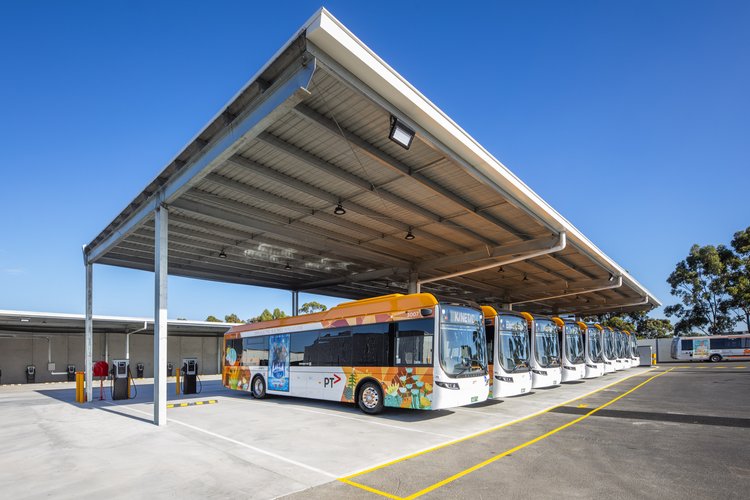 At Heatherton, electrical infrastructure upgrades have been completed, along with the installation of undercover bays and 84 solar panels.
Twelve charging dispensers have been installed to power the electric buses operating from the depot.
"The Sunshine West and Heatherton depots are an investment in a safe, reliable, and sustainable network that will encourage more Victorians to get out of their cars and onto our buses, which is ultimately better for local communities and the environment.
"Tackling emissions in the bus industry is critical to Victoria meeting its new commitment of net zero emissions by 2045."
These upgrades are part of an ongoing mission to deliver a cleaner and more reliable bus network in Victoria.
Through its partnership with the Victorian Government, Kinetic is introducing 36 battery electric buses in Melbourne by mid-2025.
"These infrastructure and electrification improvements are an important milestone in our pathway to deliver 36 battery electric buses to the city's public transit fleet in partnership with the Victorian Government – and we are proud to deliver them in our first year of operating the Metropolitan Bus Franchise."
Kinetic also recently opened Australasia's largest all-electric bus depot in Panmure, East Auckland.