Kinetic has partnered with Auckland Transport (AT) to establish New Zealand's first fully electric bus depot in Panmure, East Auckland.
The NZ Bus depot is fitted with the latest technology to minimise demand on the grid and improve the environmental impact of Auckland's electric bus fleet.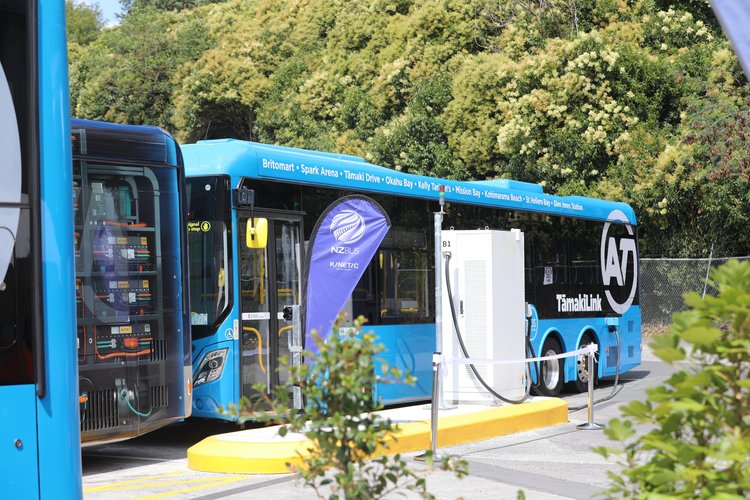 "These buses are the first tranche of electric buses, with more coming over the next two years. It's been exciting to witness the transition to electric buses recently and we know our customers are enjoying the cleaner, quieter travel.
"This new technology manages when and how much each bus is charged – which is very important for load management on the Vector network and of course using off-peak energy prices."
The depot is home to 35 electric buses that are charged overnight with individual direct current chargers. These are part of a total order of 152 electric buses that will operate for Kinetic's NZ Bus.
This Panmure site is Kinetic's second 100% electric bus depot in Australasia, following the opening of an all-electric bus depot on the Gold Coast, Australia in 2022.
"Today's unveiling of this all-electric depot has been the result of NZ Bus, Auckland Transport, Vector, CRRC, EVISI, DGE and WSP all working together.
"What we are now operating is a cutting-edge approach to the efficient supply of battery electric zero-emission buses for Auckland. Kinetic is proud to have built and be operating this depot, which is Australasia's largest all-electric bus operation."