Croydon Residents to Benefit from New High-Tech Bus Shelters
Croydon's bus shelters will soon be replaced and upgraded with digital screens and state-of-the-art technology.
VALO Smart City UK LTD has begun a 10-year contract with Croydon Council which will transform sites across the borough with smart bus shelters providing real time journey information, digital screens and free public Wi-Fi hotspots.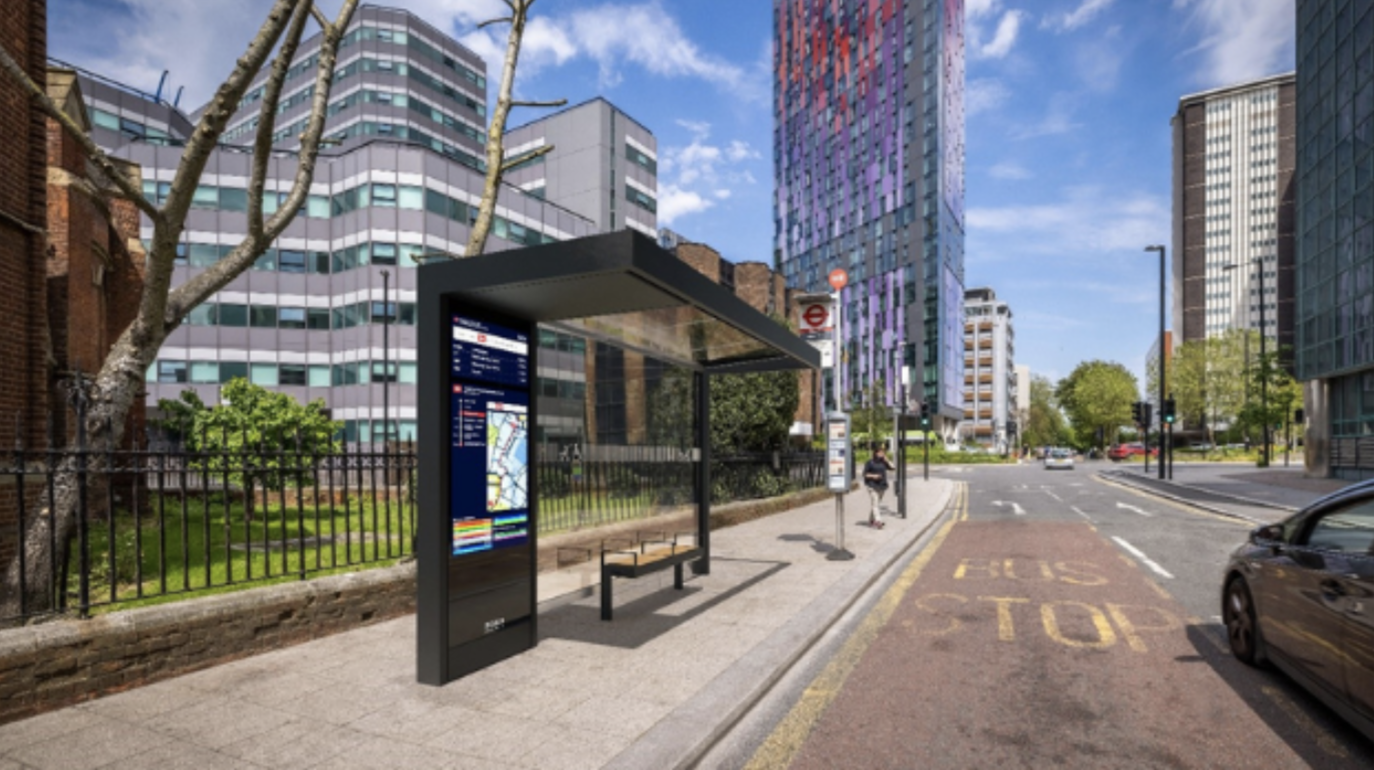 Air quality, noise, footfall, and traffic flow sensors will be integrated in the shelters to monitor the area's environment and digital panels will display emergency messages and travel information relevant to each specific location. Digital advertising will bring in more than £6.75m in revenue to the council.
Mobilisation works are already underway, and the new smart bus shelters will start to be rolled out in March 2022 subject to planning approval. Croydon will be the first borough in the country to benefit from this private public partnership and VALO will install the new bus shelters for no extra charge as part of the contract.
VALO Smart City is a leader in providing smart technologies for cities around the world and has appointed global architecture and industrial design practice, Grimshaw, to design the shelters.