London's Buses Now Meet ULEZ Emissions Standards across the Entire City
The main bus network now exclusively uses Euro VI or cleaner buses, the same emissions standard as the Mayor of London's Ultra Low Emission Zone (ULEZ)
All buses in TfL's 9,000-strong core bus fleet now meet or exceed the cleanest Euro VI emissions standards. This is a major milestone in tackling toxic air pollution in the capital. This has significantly reduced the contribution from TfL buses to transport-related NOx emissions, with the proportion of transport nitrogen oxide (NOx) emissions coming from TfL's buses reducing from 15% to just four per cent.
Since 2017, TfL has worked to phase out polluting diesel buses and to retrofit older buses with cleaner engines. Now completed, this will see harmful NOx emissions from buses fall by an average of 90%.
In the coming years, air quality will be further improved by moving towards a zero-emission bus network and helping to meet the Mayor's zero carbon target by 2030. Decarbonising the transport network and cleaning up London's air will also support green jobs in the bus industry across the United Kingdom.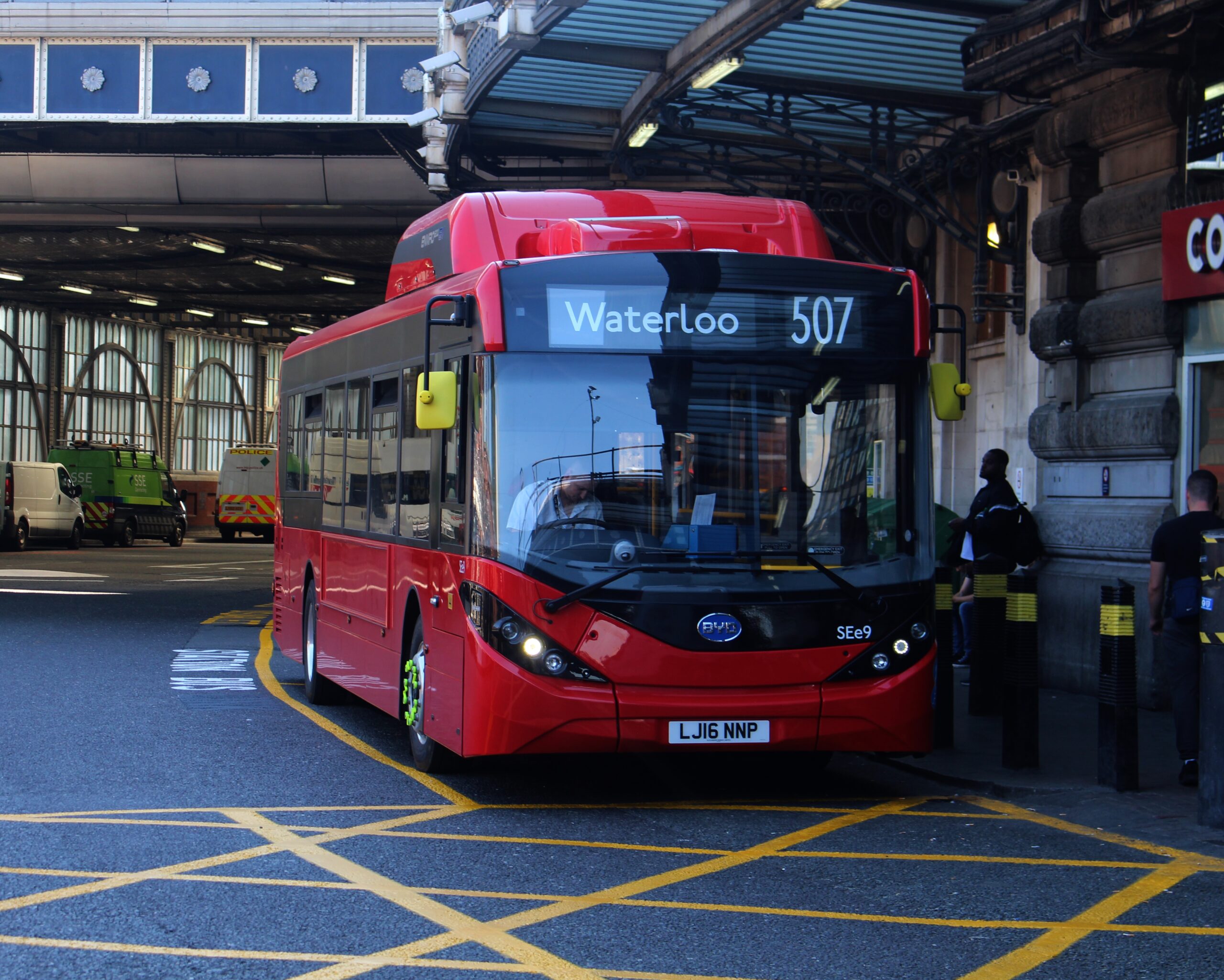 Around £85m has been invested in retrofitting older diesel buses to meet or exceed the Euro VI emissions standards since 2017. Each retrofitted bus emits up to 95% less NOx emissions and 80% less particulate matter (PM) than before, leading to significant air quality improvements across London.
As a key stage in the retrofit programme, 12 Low Emission Bus Zones were delivered between 2017 and 2019 to tackle the worst air quality hotspots outside central London, by concentrating cleaner Euro VI buses on the most polluting routes. The zones included high streets and town centres in Brixton, Haringey and Putney, and were introduced one year ahead of target. The routes helped transform local air quality with a 98% reduction in hourly exceedances on Putney High Street since 2016, previously one of the most polluted parts of the capital.
More than 400 all-electric buses have been introduced – including the UK's first full routes of electric double decker buses – and around 300 additional zero-emission buses are expected to join the fleet by the end of this year.