NJ TRANSIT has announced that eight electric vehicle chargers are now fully installed at Newton Avenue Bus Garage in Camden, equipping the facility with the charging infrastructure to deploy the agency's first eight battery electric buses later this year.
These chargers and associated infrastructure upgrades advance NJ TRANSIT's goal of transitioning to a 100% zero-emissions bus fleet by 2040.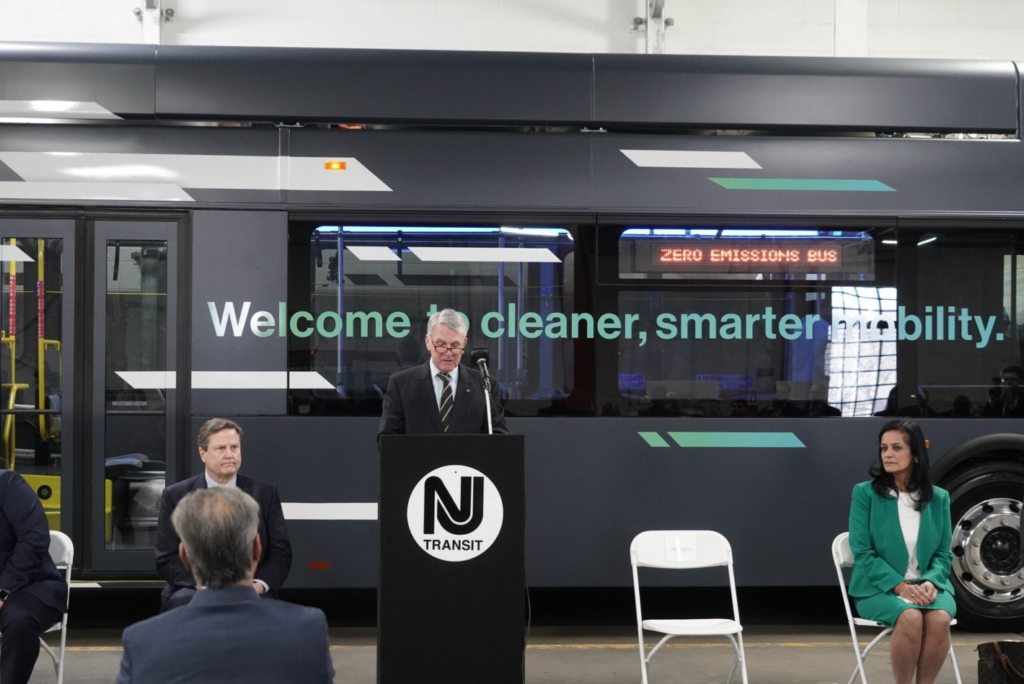 "The completion of electric bus charging infrastructure at the Newton Avenue Bus Garage is a major step toward putting the first electric buses in New Jersey into service. This program reflects our commitment to eliminating reliance on fossil fuels and to environmental justice in the state of New Jersey."
The charging infrastructure was installed through a 3.235 million USD contract with Scalfo Electric of Vineland, which was awarded in September 2020 to renovate Newton Avenue Bus Garage.
The Camden project is a first of its kind initiative for NJ TRANSIT to test electric buses in real-world conditions on their transit routes. These tests will provide invaluable data and information on the effects of weather, passenger volume, and road conditions on electric bus performance and the possible travel distance between recharging.
The project will also review the infrastructure resources needed to further modernise NJ TRANSIT's bus garages to accept new charging stations and greater power feeds to energise them.
"With the successful installation of the charging infrastructure at our Newton Avenue bus garage, which will support our eight electric buses arriving later this year, NJ TRANSIT celebrates a significant milestone on our roadmap to a 100 percent zero-emissions bus fleet. NJ TRANSIT's Zero-Emissions Bus Program is aligned with Governor Murphy's Energy Master Plan and we remain committed to achieving our goal of a fully zero-emissions bus fleet by 2040."
The Bus Garage Modernisation project was identified as a capital need in NJ TRANSIT's 5-Year Capital Plan. As part of the project's continued progress, NJ TRANSIT recently approved a 4.3 million USD contract with AECOM to design the charging infrastructure for battery electric buses at Hilton Garage in Maplewood, as well as conduct a systemwide survey of all 16 NJ TRANSIT bus garages to support zero-emissions buses.