Sound Transit has secured 15.9 million USD in federal funding for the Stride bus rapid transit (BRT) lines, which will significantly improve bus services for residents in King County, Washington.
The funding includes a 12.9 million USD competitive Federal Transit Administration grant that will be used to purchase new bus rapid transit vehicles and construct the South Renton Transit Center station.
The additional 3 million USD was secured in the FY 2022 Omnibus Appropriations Bill, championed by Sen. Patty Murray.
"Stride will offer faster, more reliable commutes to thousands of riders every day on new dedicated lines spanning the east, north and south sides of Lake Washington. This funding for building the Stride S1 line on south I-405 will help us give our residents relief to chronic congestion. I want to thank the Biden Administration, Senators Murray and Cantwell, and the rest of the congressional delegation for their partnership and support."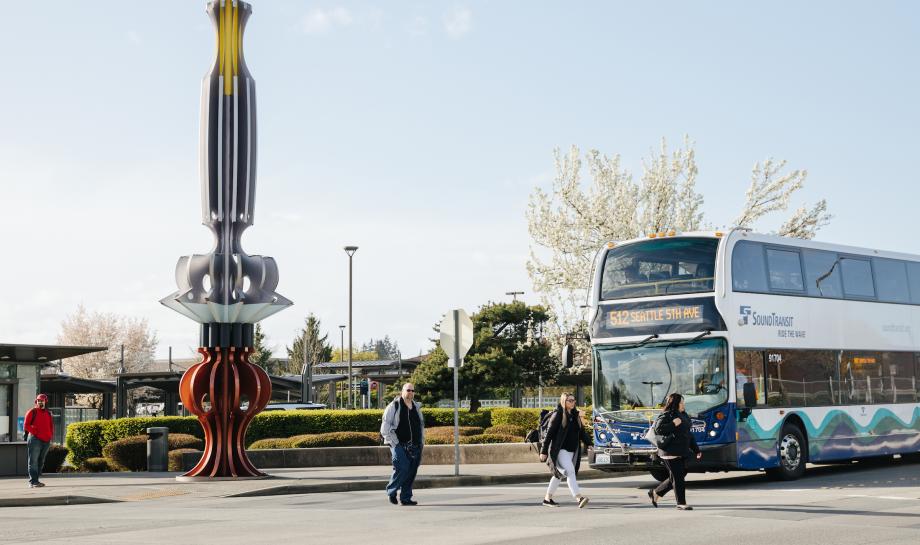 Sound Transit's Stride system will provide faster and more reliable bus service along a 37-mile corridor stretching from Lynnwood to Burien and a 9-mile corridor from Shoreline to Bothell.
Stride BRT will include three lines:
S1 – 1-405 South from Burien to Bellevue, with service scheduled to begin in 2026
S2 – I-405 North from Bellevue to Lynnwood, with service scheduled to begin in 2027
S3 – SR 522/145th from Shoreline to Bothell (S3), with service scheduled to begin in 2026
The Stride S1 and S2 lines will operate along a 37-mile corridor, primarily in express toll lanes developed in partnership with the Washington State Department of Transportation.
The two lines will serve 11 stations across eight cities. Passengers will be able to use the service to transfer to Link light rail at Tukwila, Bellevue and Lynnwood, as well as to the Stride S3 line at a new transit hub in Bothell.
"Faster and more frequent transit will improve the lives of people who live and work in south King County. Many in our community depend on transit, and better mobility means better access to jobs, education and the many cultural and recreational activities our region has to offer."
The Stride S3 line will operate along a 9-mile corridor between the Shoreline South/148th Link light rail station and the SR 522/I-405 Transit Hub. The BRT vehicles will use Business Access and Transit lanes, general purpose lanes, and bus queue bypass lanes and will run as often as every 10 minutes.