Ohio State University has announced that it will establish and operate a new testing centre for zero-exhaust-emission and low-exhaust-emission public transport buses.
This project is supported by a 26.5 million USD investment from the US Department of Transportation's Federal Transit Administration (FTA) to help establish a dedicated research, development and testing laboratory on the university's west campus.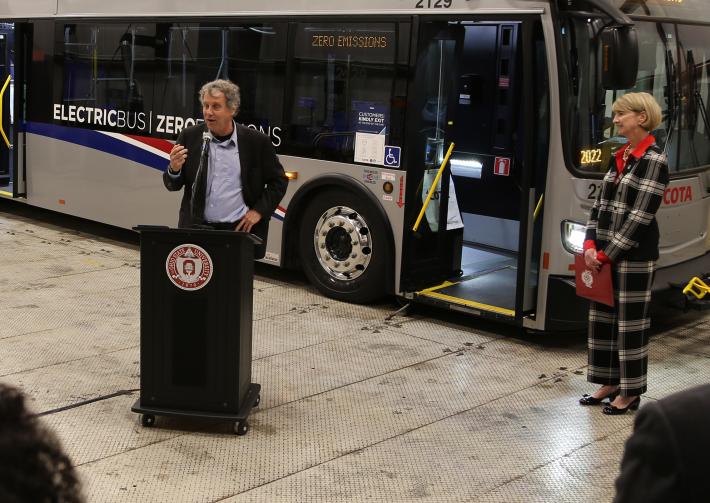 The testing centre will also use the university-affiliated Transportation Research Center's (TRC) existing on-road testing facilities.
"I want to commend Sen. Brown's steadfast leadership in securing this important investment. The transportation sector is the largest domestic contributor to climate change, generating more greenhouse gas emissions than any other part of our economy. Encouraging public transportation use can help reduce that impact, which is why it's so important that the bus fleet of the future is as clean and energy-efficient as possible.
"This investment recognises and supports the innovative research and testing work being done by Ohio State's Center for Automotive Research to maximize clean, safe and efficient mobility to advance the mission of the FTA."
The new lab will include component and vehicle testing and validation equipment, with a focus on batteries and energy storage, hydrogen fuel cells, electric motors and power electronics.
At this site, mobility researchers will help the transit industry develop and deploy the cleanest and most energy-efficient buses and transit vehicles.
The programme will also help transit agencies select the best vehicles and technologies to meet their needs.
"Investment in public transportation advances American industries and its workforce, mitigates climate change and spurs innovation. Thanks to President Biden and Chairman Brown, this partnership with The Ohio State University merges the significant investment in low-emission transit vehicles, made possible by the Bipartisan Infrastructure Law, with the talent and expertise of the Center for Automotive Research.
"The transit sector continues to lead in advancing the climate, equity, innovation and workforce development goals prioritised by this administration."