Solaris Bus & Coach has announced that it will supply eight new electric buses to public transport operator Miejski Zakład Komunikacyjny (MZK) in the city of Opole, Poland.
This order includes six 12-metre and two 18-metre Urbino vehicles, as well as their corresponding charging infrastructure. This will include plug-in chargers at MZK's depot on Luboszycka 19 street, as well as a pantograph charging mast at the bus terminus at Kazimierza Pużaka street.
The first of these deliveries is scheduled for mid-2023.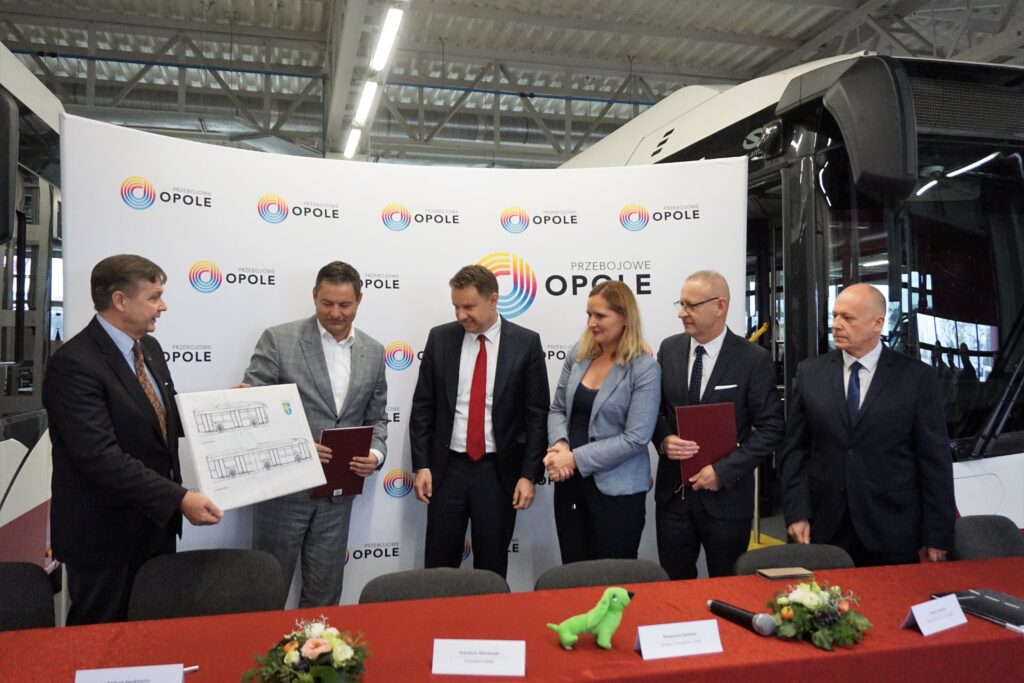 The 12-metre vehicles will have capacity for approximately 75 passengers, including 28 seated. Meanwhile, the articulated 18-metre version will be able to carry around 110 passengers, with 36 seated.
These vehicles will feature a passenger information system with voice announcements, a ticket vending machine and electronic ticket validators. They will also be equipped with USB charging ports and disinfectant dispensers.
In addition, a heat pump and air conditioning system will enhance passenger comfort in all weather conditions. The air-conditioning unit will also be supported by an anti-virus system using UV technology.
To enhance safety, the buses will be equipped with Solaris's Mobileye Shield+ system to ensure better visibility for the driver, as well as a CMS (collision-mitigation system) that will put the vehicle into braking mode if it detects the risk of a head-on collision.
This contract follows a 2021 order for Solaris to supply MZK with its 5 first electric buses and the related charging infrastructure.