A new electric bus service has been launched in Leicester to connect residential areas on the city's outer ring road with shopping centres, hospitals, employment areas and additional transport links.
The Orbital service is now the UK's longest electric circular bus route and is Leicester City Council's latest addition to its Greenlines electric network.
The project also includes a new electric bus charging depot at Centrebus's Thurmaston depot.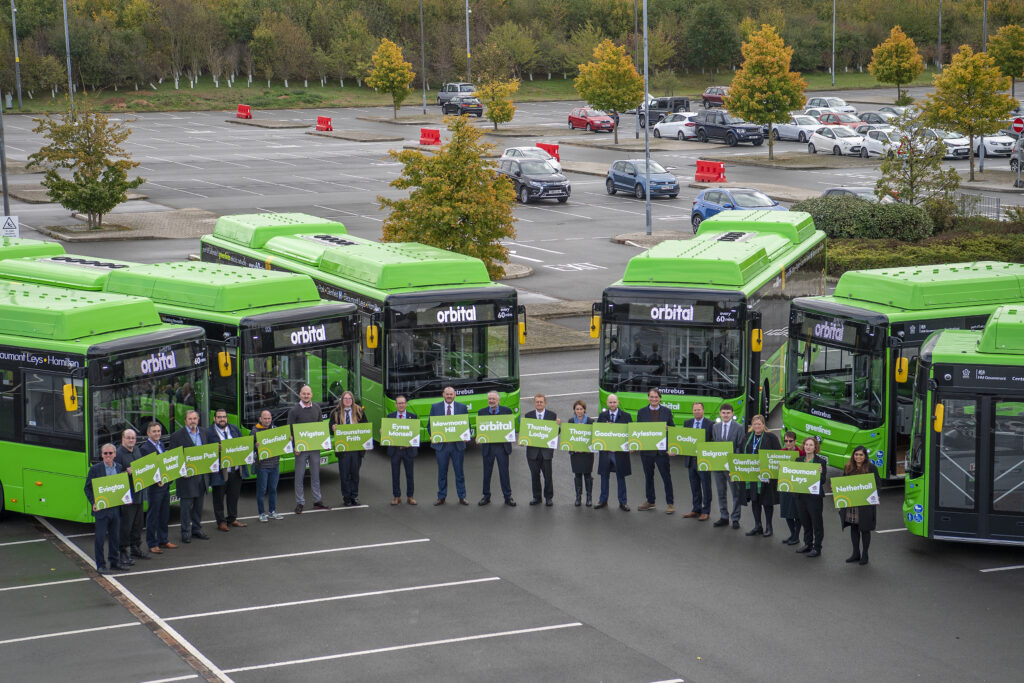 The Yutong electric buses and their charging depot have been partially funded with 1.21 million GBP from the Department for Transport's Zero Emission Bus Regional Areas (ZEBRA) scheme.
Launched at an event on 13 October at the Birstall Park and Ride depot, the new Orbital service will come into operation on 24 October, replacing the 40 Circleline service.
The 30-mile route will run from Leicester General Hospital in clockwise and anti-clockwise direction serving Evington, Oadby, Wigston, Eyres Monsell, Aylestone, Fosse Park, Meridian, Thorpe Astley, Braunstone Frith, Glenfield, Glenfield Hospital, Beaumont Leys, Mowmacre Hill, Belgrave, Rushey Mead, Hamilton, Netherhall, Thurnby Lodge and Goodwood.
"We have worked closely with our colleagues at the city council to introduce these state-of-the-art electric buses to the newly-named Orbital route.
"They're the first electric buses in the country to hit the road funded through the Government ZEBRA scheme which is testament to the speed at which the city council and our fellow partners have delivered this project.
"Together with the upgraded bus stop infrastructure and additional real-time information displays across the city, these buses will not only improve air quality but will encourage people to leave their cars at home and use public transport. We're proud to be part of the Greenlines network and the wider Leicester Buses project."
This launch completes the first phase of the council's plans to improve the Circleline service. The first phase introduces six electric buses with on-board displays, real time information and contactless 'best fare' ticketing.
Future phases plan to add bus priority works and an additional 14 electric buses if funding is secured.