MPK Kraków has contracted Solaris Bus & Coach to deliver 7 articulated and 13 12-metre electric buses in 2023.
The low-floor electric buses will operate around the Three Bards' Avenue in Kraków, Poland, strengthening the city's current fleet of 76 zero-emission Solaris buses.
The order consists of 7 Urbino 18 electric buses and 13 Urbino 12 electric units, all of which will be equipped with Solaris High Energy batteries. Each bus will be adapted for charging using a plug-in connector and a pantograph system.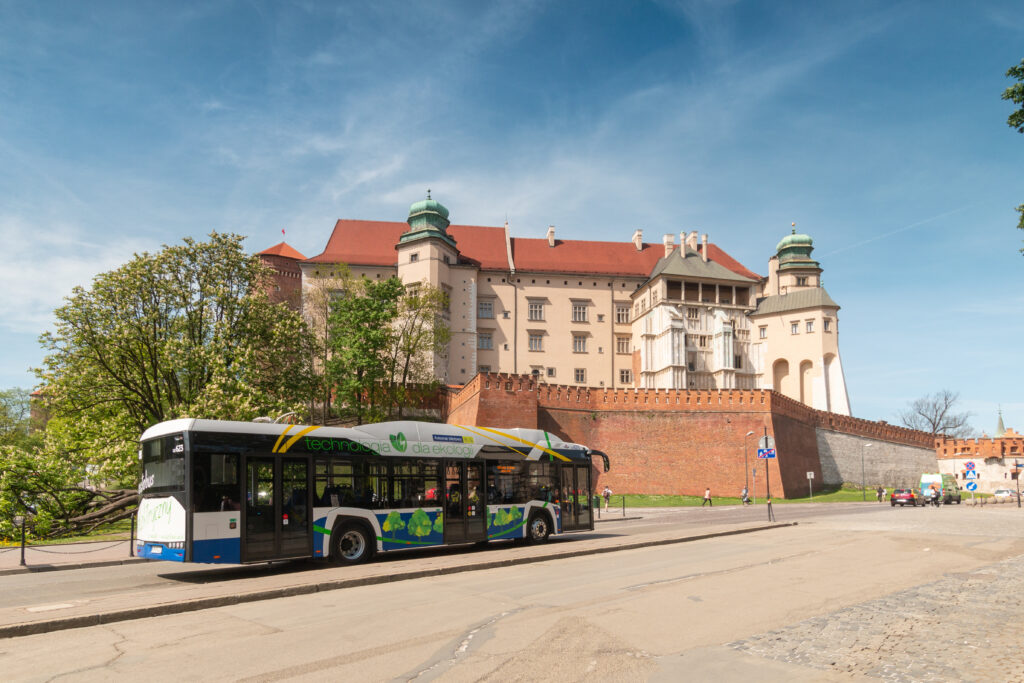 The 12-metre buses will have capacity for 81 passengers, whereas the articulated model will be able to carry up to 141 people.
All systems within the vehicles will be powered by electricity, including the video surveillance equipment, the passenger information system, the air-conditioning, USB ports and an electrical heating system. The Urbino electric buses will also feature an AVAS (acoustic vehicle alert system) system to alert pedestrians of the presence of these quiet electric vehicles.
The contract is valued at approximately 70 million PLN, over half of which is co-financed by Poland's National Fund for Environmental Protection and Water Management.