Solaris Bus & Coach has delivered Poland's first public transport bus to be powered by hydrogen.
In June 2021, public transport operator Miejskie Zakłady Komunikacji (MZK) contracted Solaris to supply a Solaris Urbino 12 hydrogen bus, which will operate in Konin on a 4-year lease. The unit was delivered on 7 July 2022.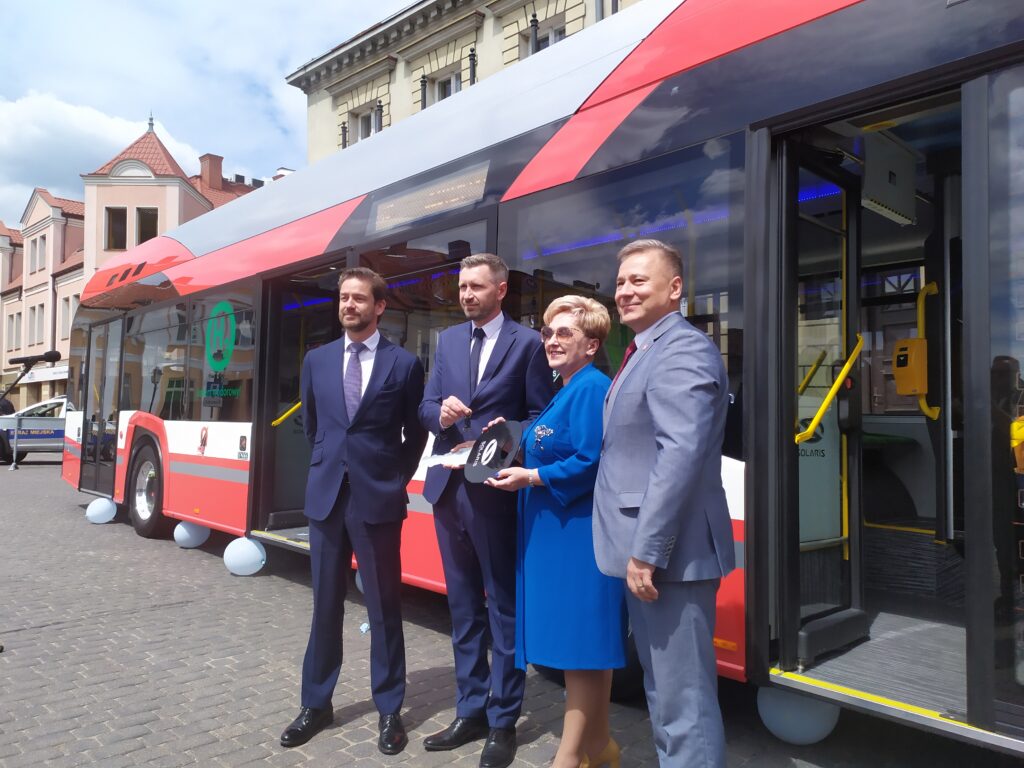 "Undoubtedly, buses equipped with hydrogen fuel cells are the future of public transport. A future that today is becoming reality in Konin. Boldly, but also fully aware of our responsibility, we are starting 'here and now' this hydrogen transport venture, because numerous operators and authorities responsible for public transport in Poland are waiting to learn from our experience."
The hydrogen city bus will travel around 300 kilometres a day on routes 50, 52, 54, 56 and 59.
Refuelling will take place at a mobile refuelling station at the ZE PAK S.A. power plant in Konin.
"The hydrogen economy is becoming an area in which more and more sectors are getting involved: aviation, rail, industry, energy and housing. Our company embarked on this forward-looking direction several years ago now, and days like today are our greatest reward and proof that our projects are becoming a reality. Today, the city of Konin is opening up a new chapter in the history of public transport in Poland, a chapter featuring cutting-edge hydrogen-fuelled public transport vehicles."
Many more hydrogen buses are set to enter service in Poland over the next few years. For example, the Upper Silesian metropolitan area has stated an intention to purchase 20 hydrogen buses, while the city of Poznań has committed to buying 25 hydrogen vehicles, and Krakow intends to buy up to 150 units.