Roam has introduced the Roam Move electric shuttle bus to help advance the electrification of transport in Kenya.
This launch follows the deployment of its Roam Rapid electric mass transit bus last year.
To further drive the shift to electrified transport, Roam Move has been designed as an inter-city bus. It is equipped with a 170 kWh battery pack, allowing it to travel 200 kilometres on a single charge while carrying up to 51 passengers.
By using fast plug-in battery charging equipment, the bus can then be recharged in less than two hours.‍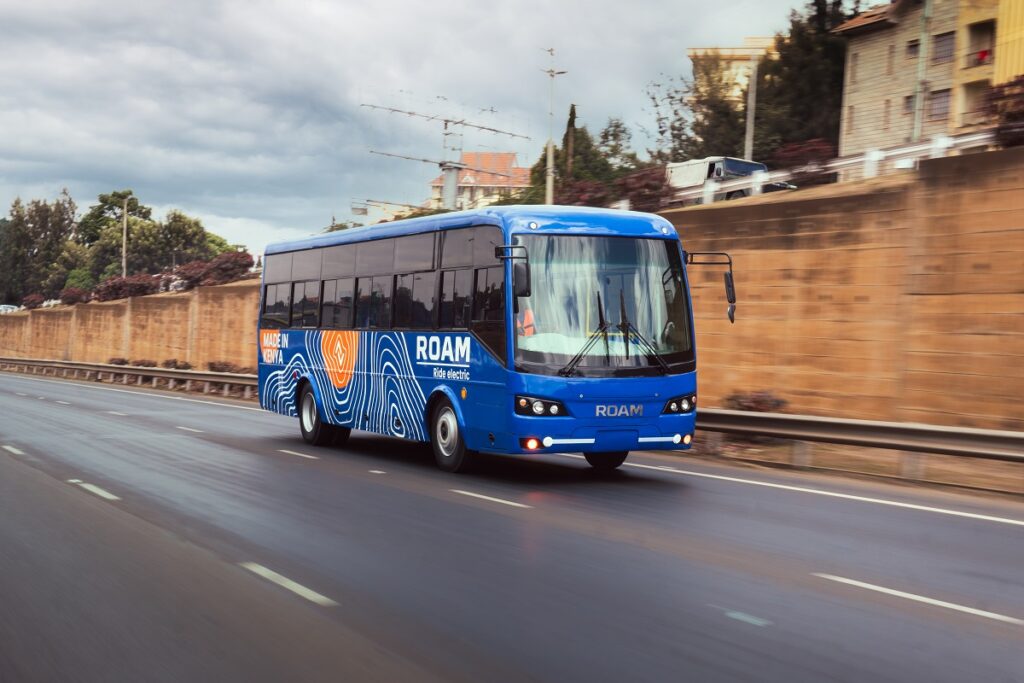 ‍Roam Move has been fully designed and assembled in Kenya, making Roam the first company to introduce a locally manufactured electric bus in the country.
‍The model has been designed in line with the needs of Kenyan commuters, featuring a spacious interior and ergonomic seating. In addition, the bus is equipped with advanced safety features, including collision avoidance systems and advanced driver assistance.
‍Roam states that the operating costs of this vehcile are also 50% lower than diesel models.
"We are thrilled to introduce Roam Move, Kenya's very own electric shuttle bus. This achievement aligns perfectly with our vision of fostering sustainable transportation solutions that make a positive impact on our environment and our communities. The launch of this electric shuttle bus represents not only a significant step forward in our commitment to sustainability but also a testament to the talent and potential within Kenya's manufacturing industry."
‍The Roam Move shuttle bus will begin its official operations in late October.