The Solaris Trollino 12 trolleybus has completed a series of test drives in Vancouver, Canada, marking the first time that a Solaris vehicle has operated in North America.
This presentation is part of Solaris' plan to enter the North American markets.
The tests provided an opportunity for North American authorities to become acquainted with the Solaris bus and allowed the manufacturer to collect feedback and data on the bus' performance.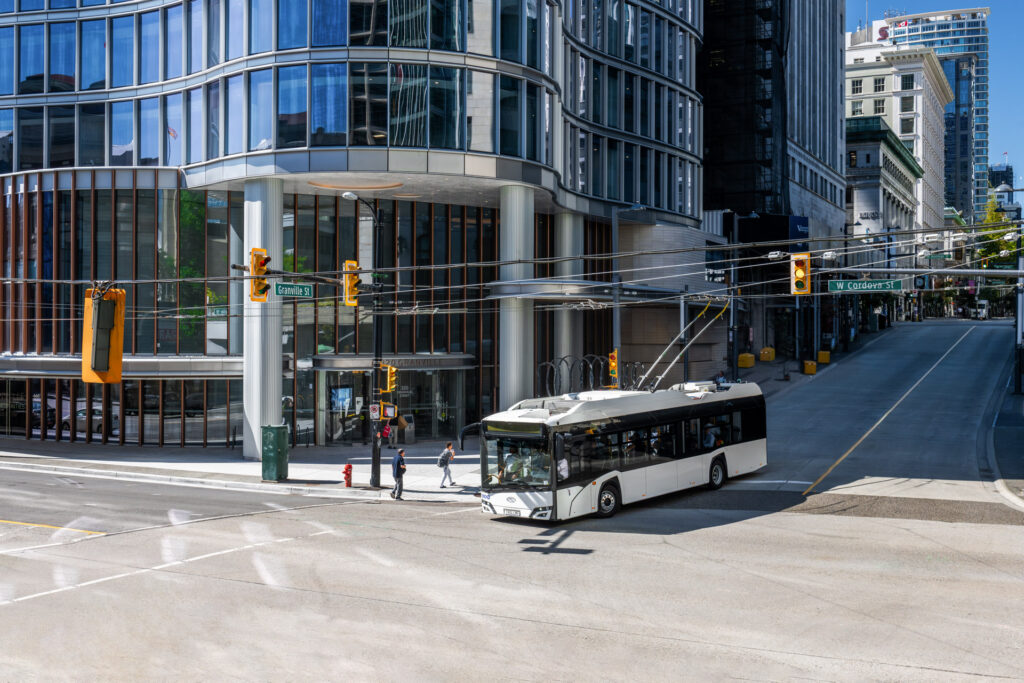 During the tests, the Solaris Trollino 12 trolleybus operated in regular city traffic for a period of a few weeks. As the vehicle is equipped with batteries, it was able to drive in areas with no catenary, as well as on the overhead wires.
Currently, Vancouver's trolleybus fleet consists of 262 vehicles that were delivered between 2006 and 2009. The carrier intends to renew this fleet by the end of the decade.