For two days, our Sales Director, Tony Moberg, responsible for the Grid segment, was attending the Energy Tech Summit in Warsaw, Poland.
This event is hosting top global energy and mobility investors, and entrepreneurs on April 26-28, 2022.
One of the key highlights of the event for Tony was being able to attend startups' pitching sessions. Early-stage startups were pitching their company in front of a jury with a Q&A session, all under the pressure of time. Carbon capture, Hydrogen, Batteries, and Grid were the main topics for the pitching during the summit and at the same time, there were numerous seminars held on the same topics.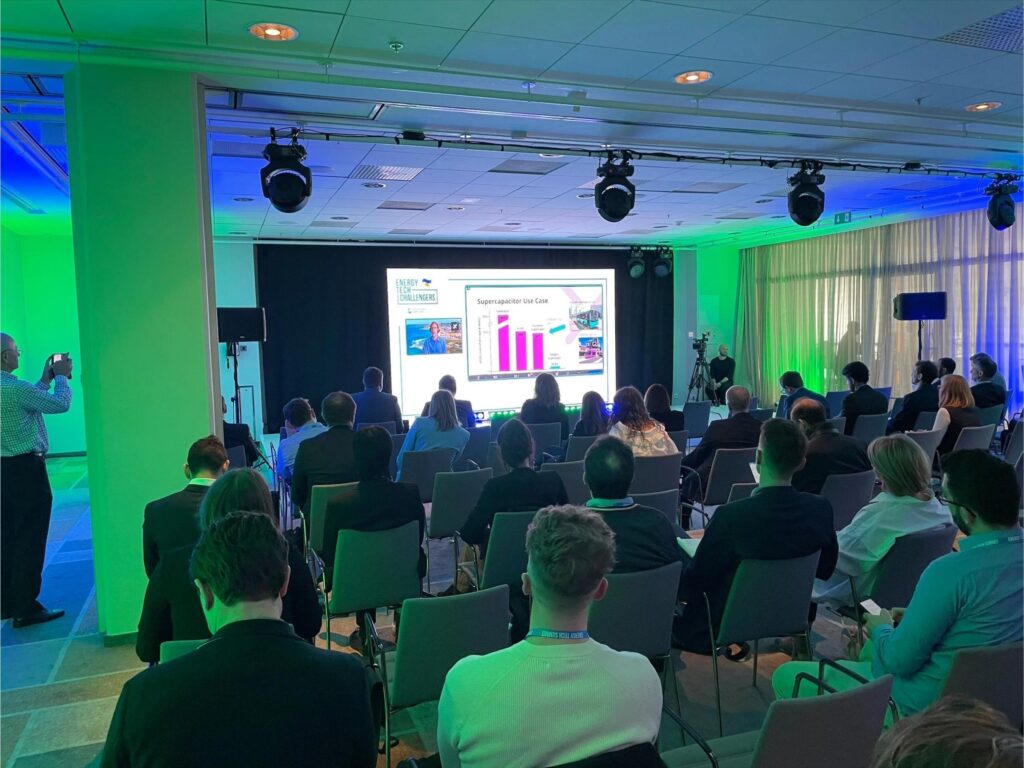 Tony explains:
"Meeting so many start-ups, hearing the market approach, listening to the tough questions from the Jury in the different pitching sessions are a true learner that also gives a great input for Skeleton.
"For instance, I learned that one company is developing a water-based electrolyte that will cut the cost by a 100-fold compared to the electrolytes most used today. Another company pitched a sodium salt constructed battery without any rare earth metals – cycle life was a challenge but just that this is now developed in so many parallels is very promising. A third company had taken the stance to develop their inverter going from the battery perspective and in such way their inverters connect to each battery or supercap module and in such way optimises each cell/module output meaning longer life/use time for the energy storage compared to other standardised methods.
"It is always useful to be informed of other upcoming innovations and trends in order to understand what might be coming around the corner or find potential future customers."
The Energy Tech Summit was also a great opportunity to engage with other scale-ups, as well as with investors, VCs, and clients attending the event.
This article was originally published by Skeleton Technologies.