Solaris has delivered an additional three electric buses to Latvia, including two Urbino 12 models for SIA "VTU" in Valmiera and an Urbino 8.9 LE for Valsts Asinsdonoru Centrs in Riga.
The Urbino 12 electric buses have been delivered to transport operator, "VTU" as part of a project financed by the European Union.
The twelve-metre buses are equipped with Solaris High Energy batteries with a capacity of over 420kWh. They will be recharged using both plug-in and pantograph chargers.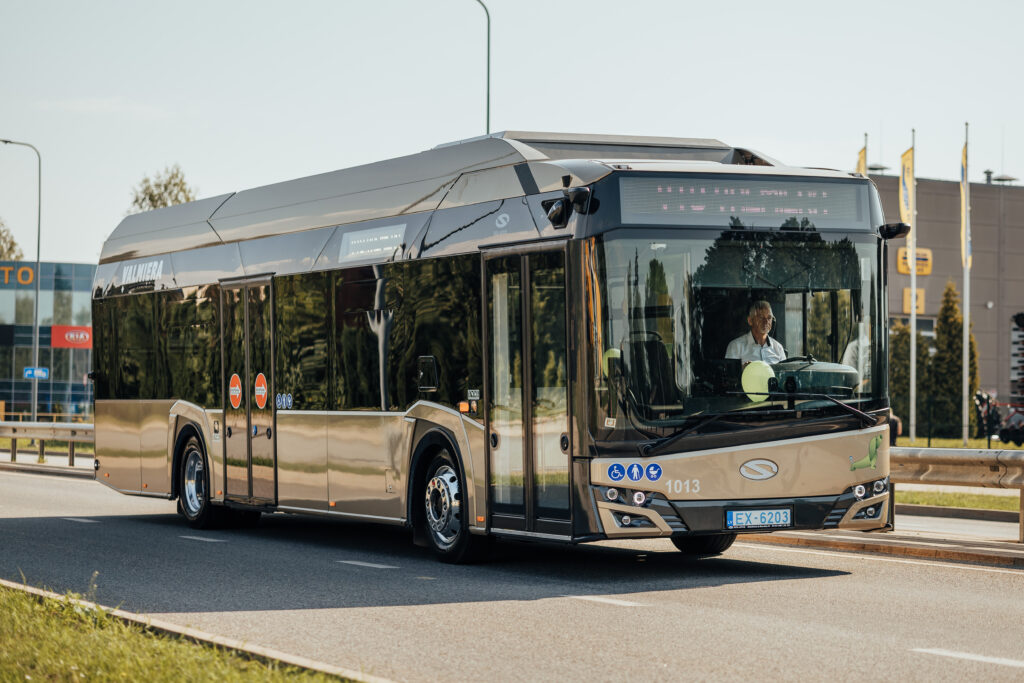 The new electric buses also feature a range of ADAS technology, including cameras instead of mirrors, blind spot recognition, object detection, and Solaris' eSconnect system which remotely collects and monitors the parameters of the bus and its components.
These fully electric vehicles will join 10 Solaris hybrid Urbino 12 units that were previously delivered to the city in 2020 and 2021.
The second completed contract in Latvia concerns the delivery of one Solaris Urbino 8.9 LE electric to Valsts Asinsdonoru Centres to be used as a mobile blood collection station.
This unit has been adapted to include specialist medical requirements. Solaris has equipped the bus with two mobile zones for blood donors, a doctor's office, a reception area and a small catering point.
In addition, the electric bus has been fitted with blinds, external awnings and LED lighting.
Air-conditioning, Wi-Fi and USB ports at the donor areas also aim to provide a comfortable environment for those donating blood.
© Solaris
The Solaris electric blood collection bus will be able to operate in areas where traditional combustion engine-powered vehicles cannot access, such as urban centres, shopping centres and sports halls.
Its 260kWh battery capacity enables fully emission-free operation of all devices on board, including heating and air conditioning.
The new vehicle will join a similar blood collection station previously delivered by Solaris that was built on the platform of a tourist coach, rather than a city bus.