Belgian bus manufacturer Van Hool has launched a new range of zero emission buses at the European Mobility Expo 2022.
Van Hool's new A range includes four models ranging from 12 to 24 metres in length. The new buses are equipped with zero-emission powertrains, offering customers battery-electric, hydrogen fuel cells and trolleybus units.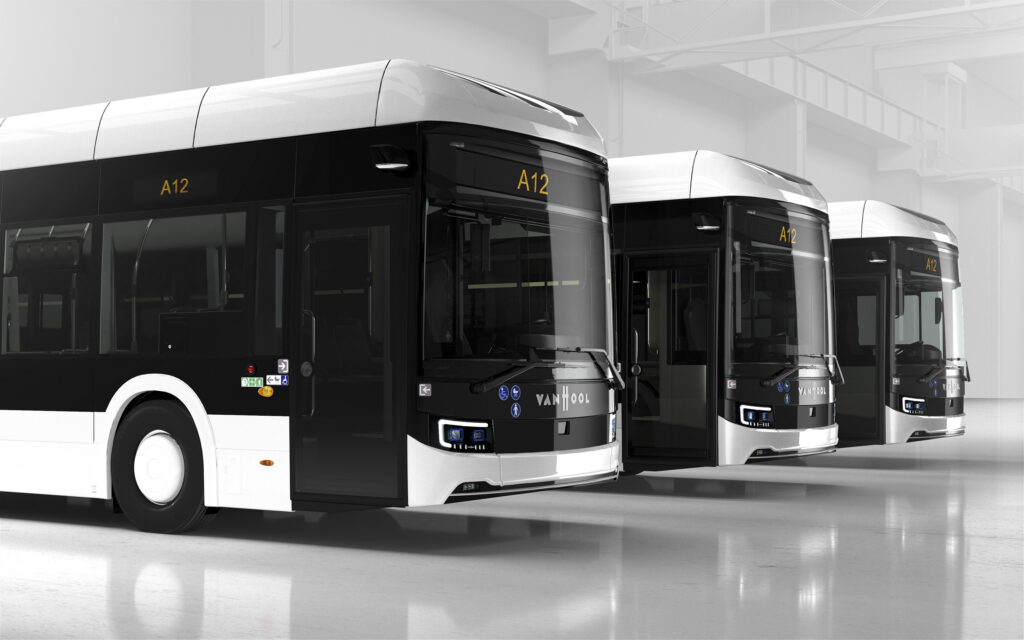 "The intention in designing the new A range was to come up with an eco-friendly, comfortable, safe, timeless and sustainable bus range that can be used in urban and regional transport in Europe. Our aim was to present an integrated new range to meet the high expectations of the transport companies, the drivers and the passengers. Our customers are focusing on greening their fleets and are pursuing zero emissions. They are tying that to comfort and safety for the users of public transport, a pleasant working environment for the driver and a total cost of ownership in order to perform their task profitably. More than ever, we are ready to play a significant role on the European public transport market."
Prior to this official launch, Van Hool had already received 13 orders for a total of 162 zero emission A range buses:
67 A13 battery-electric buses for Tide in Aalborg, Denmark
36 A13 battery-electric buses for De Lijn in Flanders, Belgium
19 A12 battery-electric buses for leaseholders of De Lijn in Belgium
2 A12 fuel cell buses for FAHMA in Frankfurt, Germany
4 A12 fuel cell buses for Pau, France
14 A12 fuel cell buses for Réseau Astuce in Rouen, France
7 A12 fuel cell buses for SMTC90 in Belfort, France
7 A12 fuel cell buses for Lorient, France
6 A12 fuel cell buses for Eberswalde, Germany
Throughout the development of the new range, Van Hool focused on the weight, sustainability and modularity of the new buses. Structural weight savings were achieved by using high strength stainless steel, low-weight composite materials, and sustainable bonding techniques.
Van Hool said the new A range had been designed to support a carbon-free future without compromising drivability, passenger comfort or vehicle performance.