Transports Metropolitans de Barcelona (TMB) has announced that an additional 7 hydrogen buses will start operations in Barcelona over the next month.
Four hydrogen vehicles were put into service on line X1 on Monday 30 May, joining the first hydrogen bus in Spain, which already operates on the route. Three more hydrogen buses will also enter service in June, and by 2025 TMB aims to add up to 60 vehicles that leverage zero-emission hydrogen technology.
This announcement was made by the president of TMB, Laia Bonet, during the Sustainable Mobility with Hydrogen conference, which was held on 26 May in Barcelona.
"The commitment to green hydrogen from renewable energies is part of the fight against climate change. TMB is committed to carrying out its activity with the utmost care for the environment, as set out in our strategic plan. At TMB, we aspire to lead innovation in zero-emission public transport."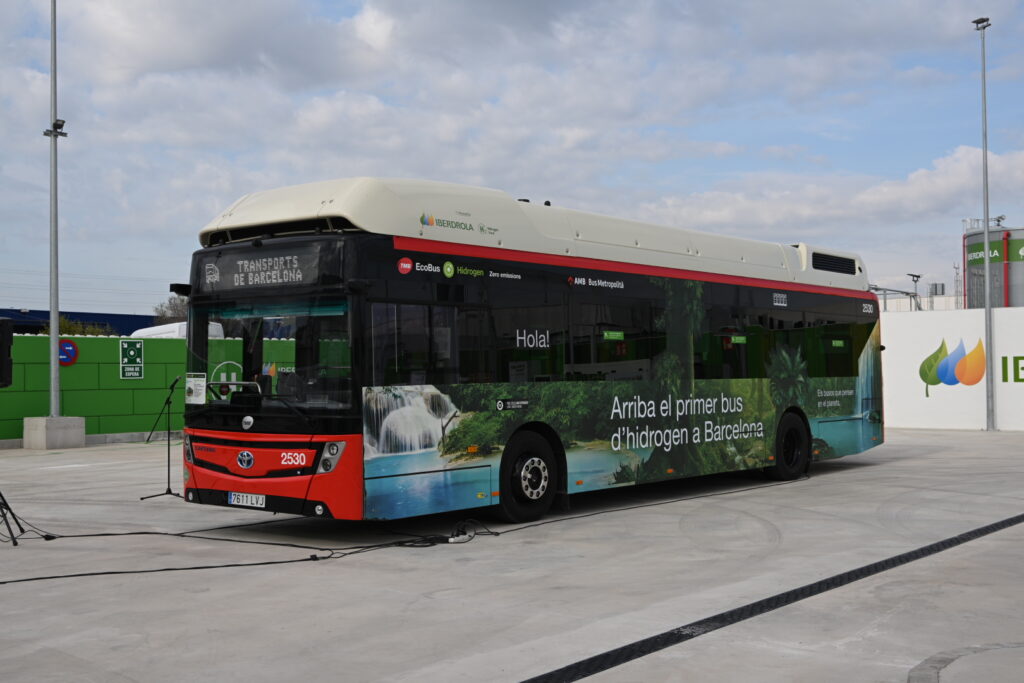 In line with the agency's 2025 Strategic Plan, TMB has already advanced its transition to a more sustainable bus fleet. Between 2021 and 2024, TMB will operate 210 hybrid natural gas vehicles, 154 electric buses, and 46 hydrogen buses. To achieve this, TMB recently launched a tender for the supply of up to 83 battery-electric buses.
Fuel cells enable hydrogen to power transport using process reverse electrolysis, where hydrogen reacts with oxygen. To support the operation of hydrogen buses, TMB promoted Iberdola's construction of a hydroelectric plant that will serve as a green hydrogen hub.