Solaris will unveil its articulated hydrogen-powered Urbino 18 bus at a world premiere on 14 September 2022.
This premiere will be preceded by the international e-mobility conference, #SolarisTalks 2022. Both events will be available to watch online.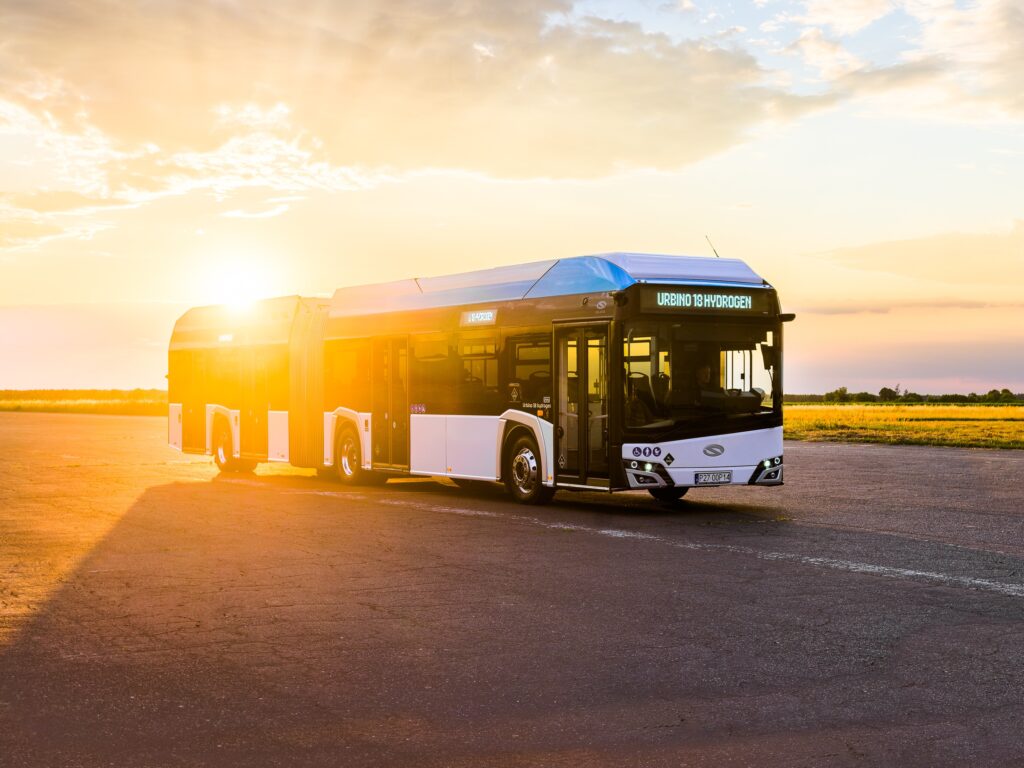 The Urbino 18 hydrogen bus is an articulated vehicle that has been designed to meet the growing market demand for hydrogen-powered buses that can cover long distances on a single refill.
The Urbino 18 hydrogen bus will be available for deliveries in the second quarter of 2023.
Clients will be able to customise the bus according to their needs and preferences and the vehicles will also be equipped with ADAS (advanced driver assistance systems) features, such as Solaris's MirrorEye and MobilEye Shield+.
This articulated model follows the launch of Solaris's 12-metre version of the Urbino hydrogen in 2019. Since then, nearly 100 hydrogen buses have been delivered to customers across Europe.