Solaris Bus & Coach has unveiled its Urbino 18 articulated hydrogen bus.
The Urbino 18 hydrogen bus is the second hydrogen bus in Solaris's zero-emission portfolio.
Like the Urbino 12 hydrogen model, the new model is equipped with fuel-cells that convert hydrogen into electricity.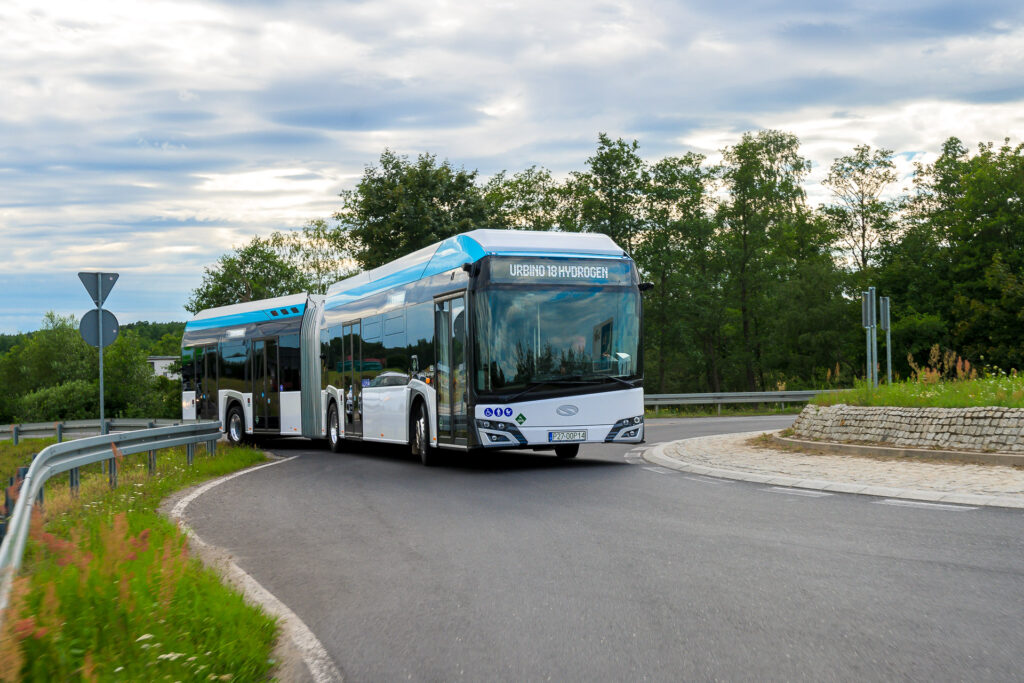 This launch responds to the growing demand for hydrogen-powered vehicles with greater passenger capacity.
Solaris has further increased the model's capacity by eliminating the need for a conventional engine compartment. Instead, the model features a modular drive system.
By eliminating the engine compartment, more space has also been created on the roof, where composite light hydrogen tanks with a total capacity of 51.2kg have been mounted.
This increased number of hydrogen tanks will allow the bus to perform on longer routes. It will be able to cover approximately 350 kilometres on a single refill and refuelling will take around 20 minutes.
The first deliveries of the 18-metre articulated vehicle are expected in the second quarter of 2023.