EMT Fuenlabrada has contracted Solaris Bus & Coach to supply four Urbino 12 electric buses and the relevant charging infrastructure.
The Spanish transport company operates public transport in the city of Fuenlabrada in the Community of Madrid.
Under this contract, which is valued at over 2 million EUR, Solaris will supply four Urbino 12 electric buses equipped with 240 kW traction motors and high-energy batteries.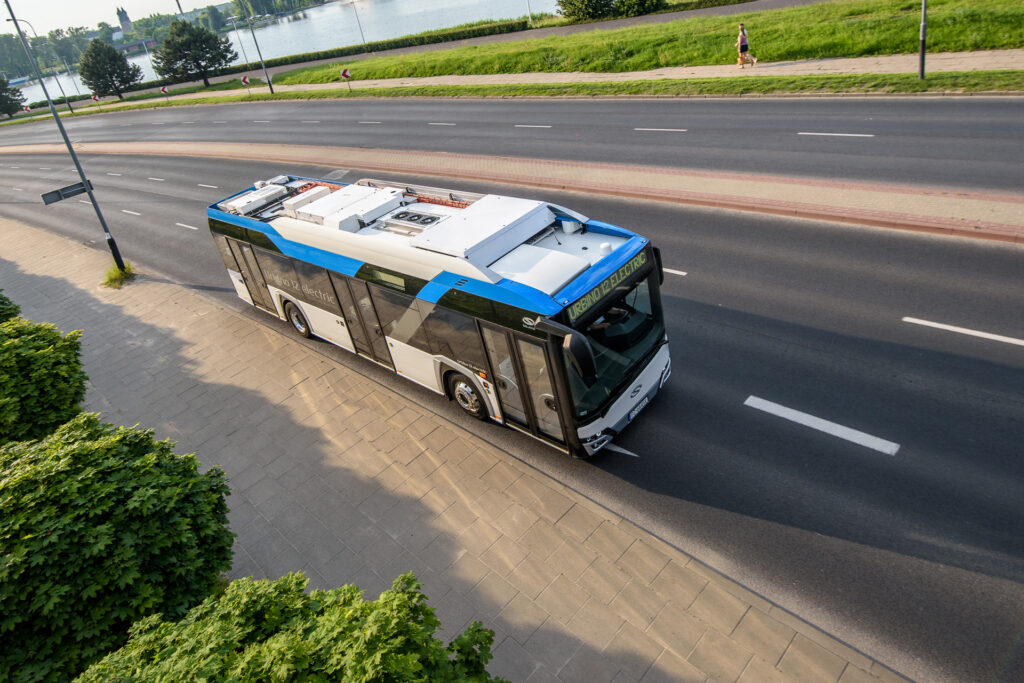 The 12-metre Solaris electric buses will each have a capacity for over 70 passengers, with 21 seated. They will be equipped with air-conditioning with modern anti-virus filters.
In addition, the zero-emission buses will feature a modern driver assistance system to alert the driver when an unexpected object is detected within 80 centimetres of the bus.
"I am very proud that another city is opting to develop zero-emission transport by choosing Solaris vehicles. The Urbino 12 electric bus is the most popular vehicle in our electric offering. No local emissions and great operability are the chief advantages that make this model the most common choice of urban transport operators throughout Europe. I am really glad that the residents of Fuenlabrada will soon see for themselves the benefits it offers."
The electric buses will be delivered to Fuenlabrada in the first half of 2023. This will make the city one of almost 30 towns and cities in Spain that are deploying Solaris vehicles.