Stratio Raises $12 Million Investment to Boost Leadership in Predictive Fleet Maintenance
We are thrilled to announce a $12 million Series A round led by Forestay Capital with the participation of our existing investor Crane Venture Partners. This is a key milestone in our path to enable a zero downtime future.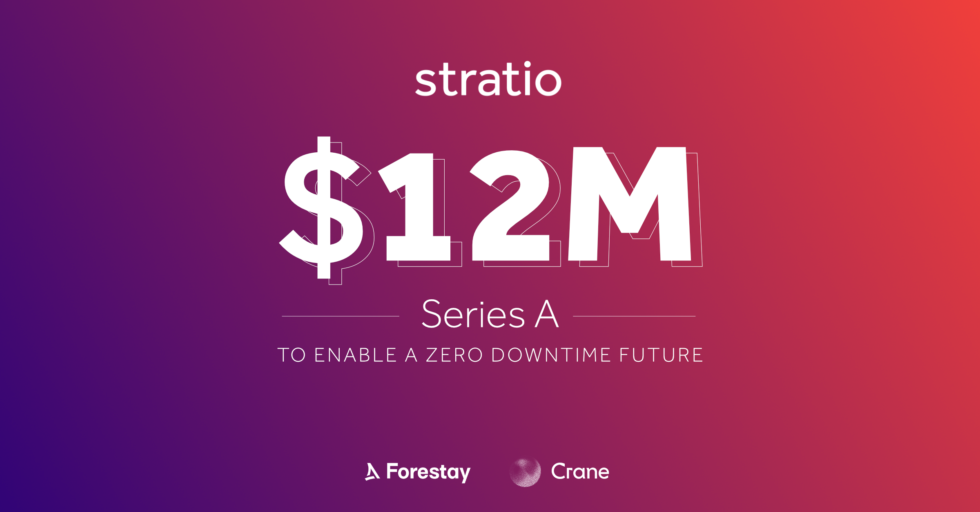 Stratio Investment in Predictive Maintenance
We founded Stratio because large fleets, passenger transportation services, and the industry as a whole had a huge challenge: unreliable operations with multiple ramifications and impacts across the value chain. Downtime has always been a critical problem for fleets responsible for the transportation of people, food, goods, medicine, or healthcare supplies.
Traditional maintenance approaches have historically resulted in short-sighted and recurrent reparation processes relying on unreliable time or usage-based estimations. Regular vehicle breakdowns or replacing parts that still have a working life have been the norm while being widely accepted "as the cost of doing business".
The fact is that downtime leads to lost revenue, unhappy customers, and a damaged reputation.
A Game-Changer Solution
Stratio's platform changed the paradigm and reinvented the way transportation looks at maintenance. Switching from a reactive to a predictive approach is only possible because Stratio enables fleet operators around the world to look under the hood without physically opening it. And that ultimately means preventing fleet downtime in real-time.
The data, presented in a fully explainable way, generates accurate predictions about components usage and aging conditions while warning fleet managers and operators about potential problems in real-time. This way, measures can be put in place, routes can be adjusted, operations can be safeguarded.
Today, Stratio works with 5 of the 10 largest transportation companies in the world. Arriva, Keolis, RATP Dev, Go-Ahead, ComfortDelGro, Ford Trucks, and many others, leverage our technology to prevent hundreds of thousands of breakdowns from happening.
What Does This Investment Mean to our Customers?
We are very proud and humbled by the trust that our customers have put in us. With this new funding round, we double down on our pledge to go above and beyond for them. That means strengthening our product, engineering, and support teams, to bring customers more innovation, better functionality, and increased support.
We will also strengthen our commitment to provide customers with all the tools they need to make the transition to zero-emission fleets.
Transitioning to a fully electric fleet requires twice the investment when compared to standard internal combustion vehicles. In order to justify the ROI tied to the costly initial investment, transportation services must operate vehicles for much longer and intensively when compared to traditional fleets. Predictive maintenance is the critical final piece to keep vehicles off the workshop and on the road, enabling the economic viability needed for zero-emission vehicles' mainstream adoption, and we have got our customers covered as they transition to the future of transportation with us.
Today, Stratio's technology is seamlessly empowering transportation companies and making operations more reliable, predictable, efficient, and sustainable. Although our technology is already considered mission-critical to our customers, we believe predictive maintenance's full potential is yet to be grasped.
Our next growth stage is all about unleashing the full potential of a technology that will change transportation as we know it.
This article was originally published by Stratio Automotive.