Swiss public transport operator, Stadtbus Winterthur has welcomed its first double-articulated electric trolleybus, which will operate from the company's Grüzefeld depot.
The vehicle is the first of 11 double-articulated and three articulated trolleybuses that were ordered from Hess AG in May 2021 as part of a framework agreement for up to 70 electric buses.
This opening order is valued at around 22 million CHF (22.5 million EUR).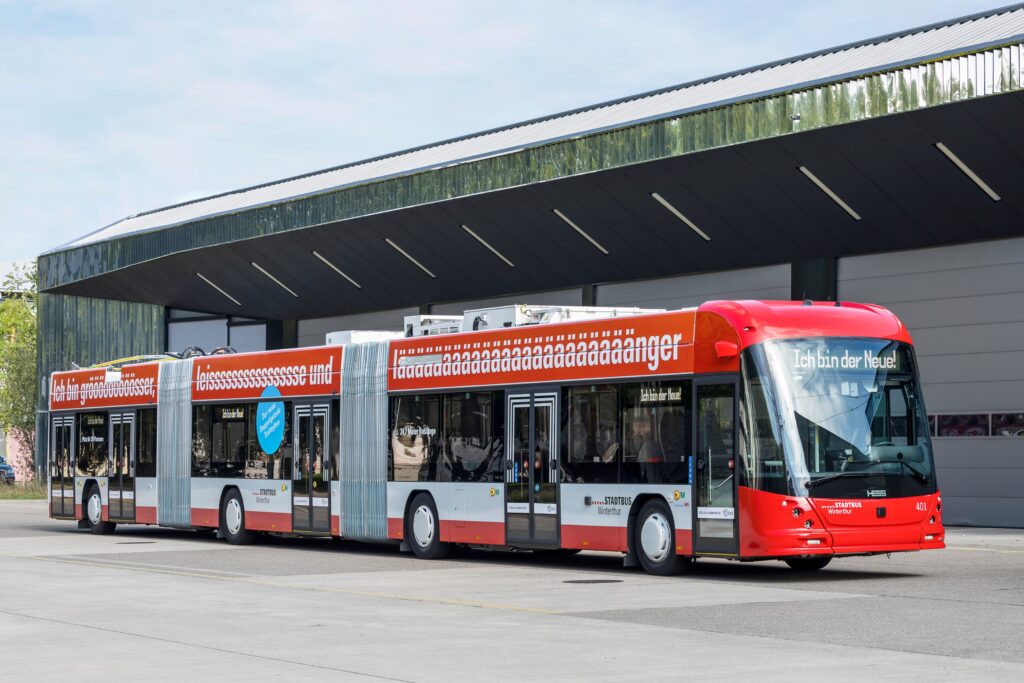 The trolleybus will initially be used as a driving school vehicle to train Stadtbus employees in operating the new model.
The new double-articulated buses are 24.7 metres long and will be charged with dynamic charging, using overhead wires where available and an on-board battery when required.
They will enter passenger service in December 2022 and will be used on the existing trolleybus routes 2, 2E and 3. Once Stadtbus has completed the ongoing electrification of lines 5 and 7, the articulated trolleybuses will also replace diesel models on these routes.