First Bus has ordered 193 electric buses from UK manufacturer, Wrightbus with funding from the Department for Transport's (DfT) Zero Emission Bus Regional Area (ZEBRA) scheme.
The 81 million GBP contract is the UK's largest electric bus order outside of London.
First Bus will invest 43 million GBP in the new vehicles and will be supported with a 38 million GBP grant from the DfT.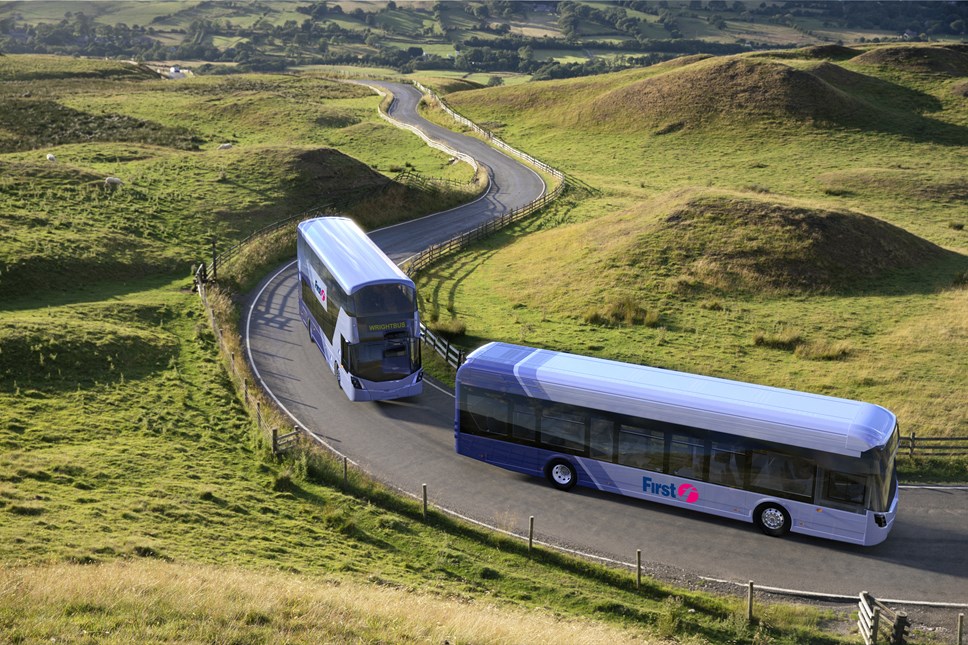 "We are absolutely delighted to place our largest ever zero emission vehicle order and to do so with a UK manufacturer. Wrightbus have a really exciting product that we feel will enhance the customer experience at the same time as benefitting the environment.
"As leaders in sustainable mobility, we are fully aligned with the Government's ambitions for a net-zero carbon transport system, including zero-emission bus fleets. We will continue to work closely with central and Local Government across the UK to support the delivery of our shared decarbonisation ambitions and commitments."
The new zero-emission buses will enter service across England from March 2023.
The order is split between five areas in England:
68 buses have been ordered for Leicester in partnership with Leicester City Council
44 buses will enter service in York in partnership with the City of York Council
32 buses are destined for Leeds through a partnership with the West Yorkshire Combined Authority
15 buses have been ordered for Norwich with Norfolk County Council
34 buses will be used in Portsmouth in partnership with Portsmouth City Council & Hampshire County Council
Each regional project will be completed over the next two years. First Bus will then have over 500 electric buses in service as part of its goal of operating a 100% zero-emission fleet by 2035.
The new EV buses will be fully built in Northern Ireland at the Wrightbus facility in Ballymena.
As part of this partnership, First Bus will also work with Wrightbus to help upskill current and new engineers.
"This is another significant deal for Wrightbus - the largest zero emissions bus order outside of London - and we are delighted to once again be partnering with First Bus in the drive to zero-emission public transport. First Bus, like us, is consistently on the forefront of new and exciting technology and at the forefront of zero- and low-emission travel."
This latest partnership between First Bus and Wrightbus follows the successful rollout of the world's first double-decker hydrogen buses in Aberdeen in 2020.