Transport for London (TfL) has confirmed plans for the next sections of the Superloop network in outer London.
The Superloop network consists of express bus services that aim to enhance public transport in outer London and maximise the benefits of the London-wide ULEZ expansion.
The first Superloop route, SL8 was launched in July 2023 and runs between Uxbridge and White City. This was followed by route SL6 between West Croydon and Russell Square, SL7 between West Croydon and Heathrow Central and SL9, offering an express service between Heathrow and Harrow.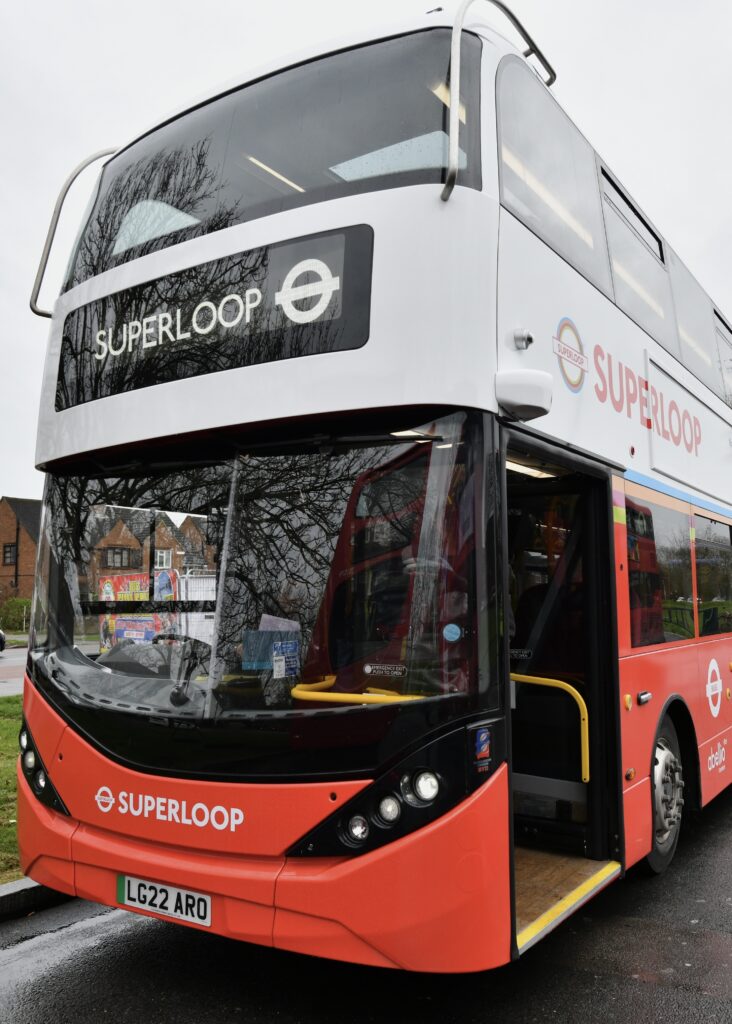 The SL1 and SL10 services are also due to launch later this year, prior to the completion of the network's loop by spring 2024. This is with the exception of route SL4, which will commence service when the Silvertown tunnel opens in 2025.
Together, these routes will ultimately add over 4 million extra bus kilometres per annum to London's network.
Following public consultation, TfL has now announced details for two new routes: SL2 and SL3. SL2 will connect Walthamstow Central and North Woolwich via Beckton and Gallions Reach, while SL3 will connect Thamesmead and Bromley.
Both of these new routes will run every 12 minutes Monday to Saturday and every 15 minutes on evenings and Sundays.
"The Superloop will be a gamechanger for travel around outer London, delivering quicker links to transport hubs, town centres, schools and hospitals. I am delighted that following public consultation, TfL has today confirmed it will introduce two Superloop routes by spring 2024 - the SL2, which will connect Walthamstow Central and North Woolwich, and the SL3, which will connect Thamesmead and Bromley.
"It was great to see Londoners showing their support for these new routes through the consultation and sharing my excitement about the benefits these new services will bring by providing Londoners with more alternatives to private car use, and helping us to build a better, greener London for everyone."
TfL has announced that it is working closely with bus operators to confirm the exact launch dates for the remaining services.
All operating contracts for this network have been awarded, with the final contract for SL4 being awarded to Go-Ahead London in September 2024.
"The two new Superloop services will provide significantly quicker journeys between busy transport hubs, town centres, hospitals and schools across outer London, as well as offering more travel options connecting to numerous other bus routes.
"The SL2 and SL3 will join the current Superloop services with a new look and feel to the buses, as well as providing cleaner, cost-effective and sustainable options for customers."