TfL will make its 24-hour bus lanes permanent in the new year, as their successful trial has decreased journey times and improved service reliability for buses on busy London roads.
Throughout the trial, 85km of bus lanes on the Transport for London road network began operating for 24 hours a day, 7 days a week. General traffic was therefore permanently prohibited from the using the bus lanes, resulting in improved bus journey times.
These improvements were particularly significant in central and inner London, with morning, evening, and Sunday services benefiting the most.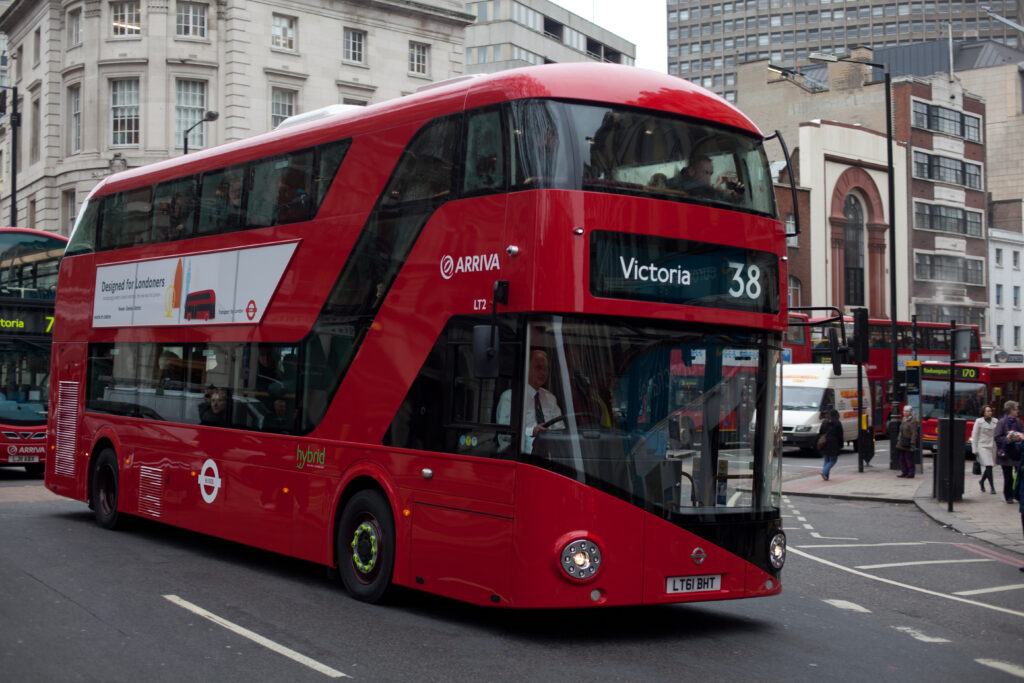 "It's vital that buses remain a reliable, attractive option for travelling around the capital to help prevent increased congestion and worsening air quality. The extension of bus lane hours to 24 hours on London's busiest roads received a lot of support, and these changes will reduce bus journey times and help service reliability, helping people get around the city easily and sustainably."
Reduced journey times and improved reliability makes the bus service more attractive within London, thus encouraging people to use this more sustainable mode of transport rather than their cars. A single-decker bus has ten times the average occupancy of a car but only takes up twice the amount of road space, which consequently helps reduce congestion.
The permanent 24/7 bus lanes will also benefit cyclists, who can ride in bus lanes without traffic. Meanwhile, motorists who park or travel in the affected lanes could receive a Penalty Charge Notice of 130 GBP.
When analysing the impact that extending the bus priority lanes had on other vehicles, the trial found that the measures had no significant impact. Blue Badge parking facilities and permitted taxi access also remained available.
"Buses are the backbone of London's transport network so it is vital that we respond to changes brought about by the pandemic and keep buses providing their efficient, reliable and attractive service. We closely monitored the trial of extended bus lane hours and listened carefully to feedback, and it is clear that the trial has been a success in delivering reduced journey times on buses."
TfL engaged extensively with the public and received widespread overall support to make the bus lanes permanent. The feedback also enabled TfL to reinstate parking facilities at 10 locations that will not disrupt the bus lanes' benefits.