Transports Metropolitans de Barcelona (TMB), the primary public transit operator in Barcelona, Spain, has launched a tender for the supply of up to 83 battery-electric buses, which will be added to the fleet in 2023.
The buses will replace diesel models that have reached the end of their useful life, helping TMB transition to an electric fleet by the end of 2024.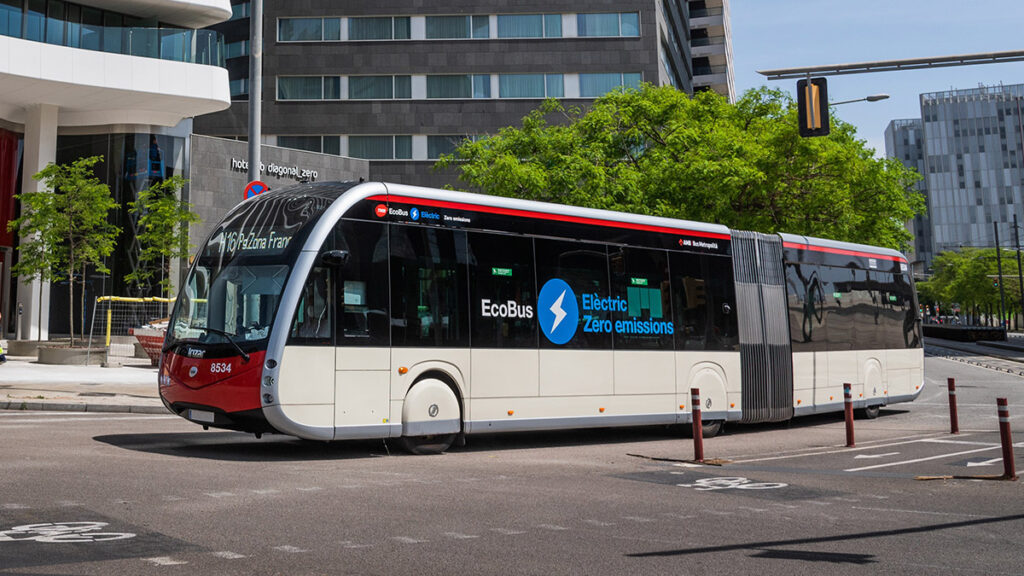 The tender is divided into three lots, all of which consist of 100 percent electric and zero-emission vehicles. Two of the lots are for 12 metre vehicles, while the third lot consists of 20 articulated units that will be 18 meters long.
The buses will use a pantograph night charging system, so they can be charged in the garage overnight. TMB will therefore be able to electrify more of their bus lines without the need to install chargers on the street.
"The leadership of public transport is a central axis of more sustainable and liveable cities. With the commitment to the electrification of bus lines, we will make it possible to reduce CO2 emissions by 17,000 tons that we have set for 2025 and align with the goals of decarbonisation and sustainable development."
This tender advances TMB's 2025 Strategic Plan. Between 2022 and 2025, more than 500 green vehicles are expected to be incorporated into their fleet, and by the end of 2024, TMB's fleet of standard and articulated vehicles will solely consist of electric, hybrid and compressed natural gas vehicles.
The vehicles will be progressively delivered between April and September 2023. The basic budget of the tender is 58.3 million EUR for a total of 65 units, with the possibility of increasing to 83 units depending on additional funding and aid.