Nova Bus has announced that it will supply up to 60 LFSe+ 100 percent electric buses to Halifax Transit, marking the manufacturer's largest Canadian electric bus contract to date.
The Halifax Regional Council has authorised the purchase of up to 30 electric buses in years 2022–2023 and up to an additional 30 between 2023–2024. Halifax Transit will thus acquire up to 60 LFSe+, 40-foot long-range battery electric buses to operate in Halifax, Nova Scotia.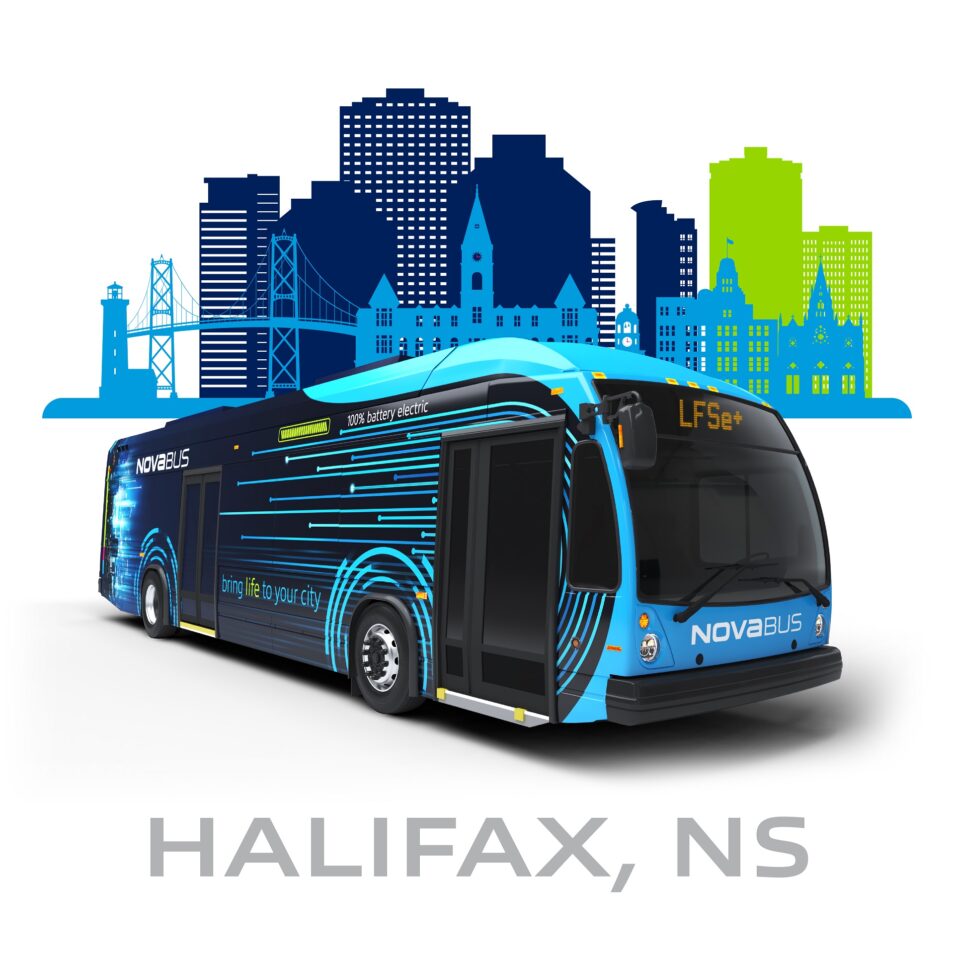 This is Halifax Transit's first purchase of fully electric buses. The transition advances the city's HalifACT goals to achieve net-zero emissions across the municipality by 2050 while enhancing the resiliency of their community, infrastructure, and environment.
"We are extremely proud to partner with Halifax Transit for its first major order of fully electric buses. We strongly believe in supporting transit agencies with their transition to electromobility in order to achieve our collective goal of reducing greenhouse gas emissions. We couldn't be happier to be part of the solution by accompanying our long-term customer Halifax Transit on this journey and to support the Halifax Regional Municipality in its efforts towards a zero-emission economy."
Halifax Transit currently operates 255 Nova Bus vehicles in its fleet and has been a partner of Nova Bus for more than 10 years. The agency now plans to electrify 50 percent of its fleet by 2028.