New York's Metropolitan Transportation Authority (MTA) has found positive results from six months of data evaluating the Bronx Local Bus Network Redesign.
In June 2022, two new routes were introduced, while modifications were made to 13 routes and increased frequency was implemented on eight key corridors in the Bronx.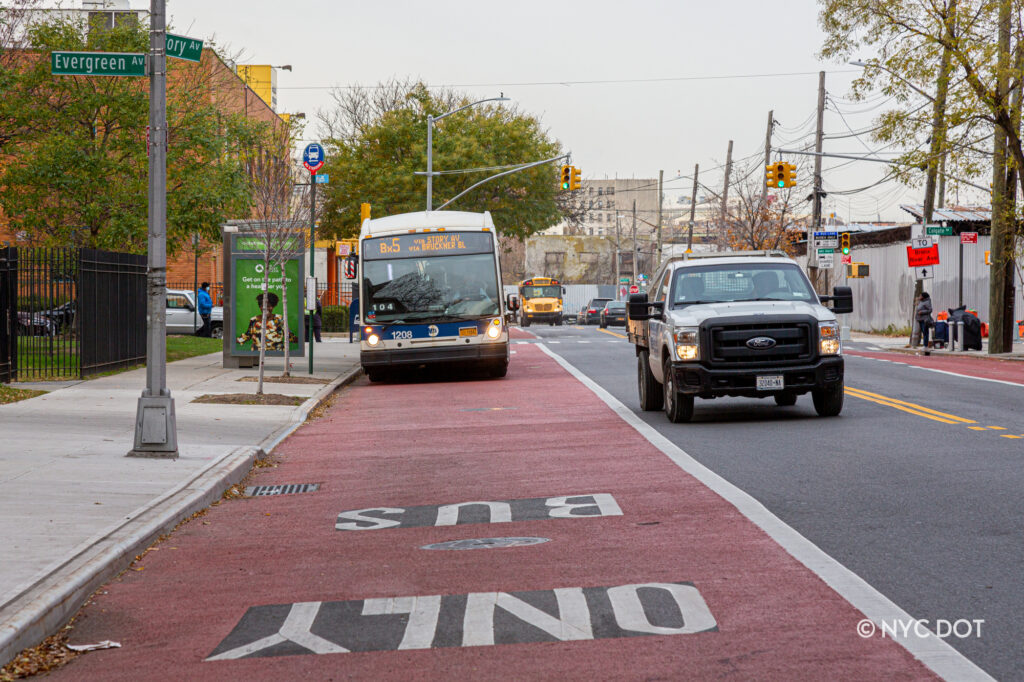 The redesigned routing took advantage of streets with transit priority, adjusted closely distanced bus stops, and allowed the MTA to redistribute resources in response to passenger demands.
These changes have successfully improved speeds, frequency and connections within and to and from the Bronx.
"The Bronx Local Bus Network Redesign is off to a successful start, showing solid improvements in every measure of bus performance. The overhaul of the bus networks is a key component of the Faster, Cleaner and Safer Plan to improve service delivery and increase customer satisfaction. I'm thrilled to see customers benefit from measurable results and to hear the impact it has had on their commutes."
Improved Travel Times
The network's route changes have delivered significant improvements in journey travel times, providing quicker, more direct access to popular stops across the borough and into northern Manhattan.
For example, rerouting to Edward L. Grant Highway has resulted in travel savings of 60–70%, or 5–7 minutes between Mt. Eden Avenue and Manhattan on the Bx11. Meanwhile, passengers travelling between Parkchester and Manhattan on the Bx36 save over 10 minutes in each direction and up to 15 minutes during rush hour thanks to rerouting along East Tremont Avenue.
The thirteen routes that were modified are also benefitting from improvements in average speeds, with weekday speeds increasing by 4% overall, and morning peak weekday speeds increasing by 5%.
"The data and feedback collected over six months demonstrates that the new network is delivering on shorter wait times, faster and more reliable trips. The Bronx had one of the slowest bus speeds in the city and is now outperforming citywide trends in Customer Journey Time Performance, which measures the percentage of trips that are completed within 5 minutes of the scheduled time. This is a successful step in delivering better quality bus service."
Bus Priority
Since 2020, NYC DOT has implemented bus priority treatments on six major corridors. To benefit from these improvements, the Bx12 SBS has now been rerouted along Westchester Av. to co-ordinate with the new bus lane.
Furthermore, the MTA has now activated bus lane enforcement (ABLE) cameras on three Bronx bus routes: Bx12 SBS, Bx41 and the Bx19.
These cameras capture drivers violating bus lane rules in real-time to increase motorist compliance and help the transit services benefit from the priority measures.
"DOT's bus priority projects are improving the lives of Bronxites across the borough with faster and more reliable service. We are committed to transit equity and to ensuring that Bronx residents have access to high-quality mass transit, reducing both congestion and emissions. We're proud to have partnered with MTA on the Bronx Local Bus Network redesign and look forward to more great projects to come."