The US Department of Transportation's Federal Transit Administration (FTA) has announced nearly 1.7 billion USD in funding to help modernise transit fleets with low and no-direct-emission buses.
In addition to supporting the purchase of new vehicles, this funding will allow transit agencies to renovate and construct bus facilities and advance workforce development to enable more sustainable operations.
The investment aims to provide good-paying jobs, improve transit affordability and reliability, enhance health and environmental justice and contribute to achieving 'net-zero' emissions by 2050.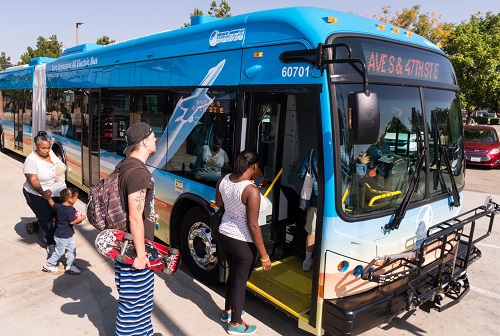 This is the second year of Bipartisan Infrastructure Law funding that will contribute towards cleaner transit systems in the US. The first year of these programmes allocated funding that will nearly double the number of no-emission transit buses in the nation.
"The historic funding opportunity we are announcing today is helping communities across the country purchase new buses, which will cut harmful pollution, and train workers for good-paying jobs. With these new, cleaner buses, Americans will have better options to get where they need to go and people everywhere will benefit from cleaner air."
As part of FTA's commitment to upskill workers for new bus technologies, five percent of each grant for zero emission projects will be used for workforce development.
This funding also gives priority consideration to projects that advance environmental justice.
"Buying new buses, including many vehicles that use new technology to fight climate change, will promote cleaner, faster, and safer rides as we move toward a better future. Thanks to the strong commitment of this Administration to not leave anyone behind, we will be able to connect more people in their communities and improve the reliability of transit service."