If you're in the market for a brand-new vehicle lift, you've got a lot of options on the table.
From mobile lifts and fixed installations to light and heavy-duty, there's a full range of models for almost every type of vehicle.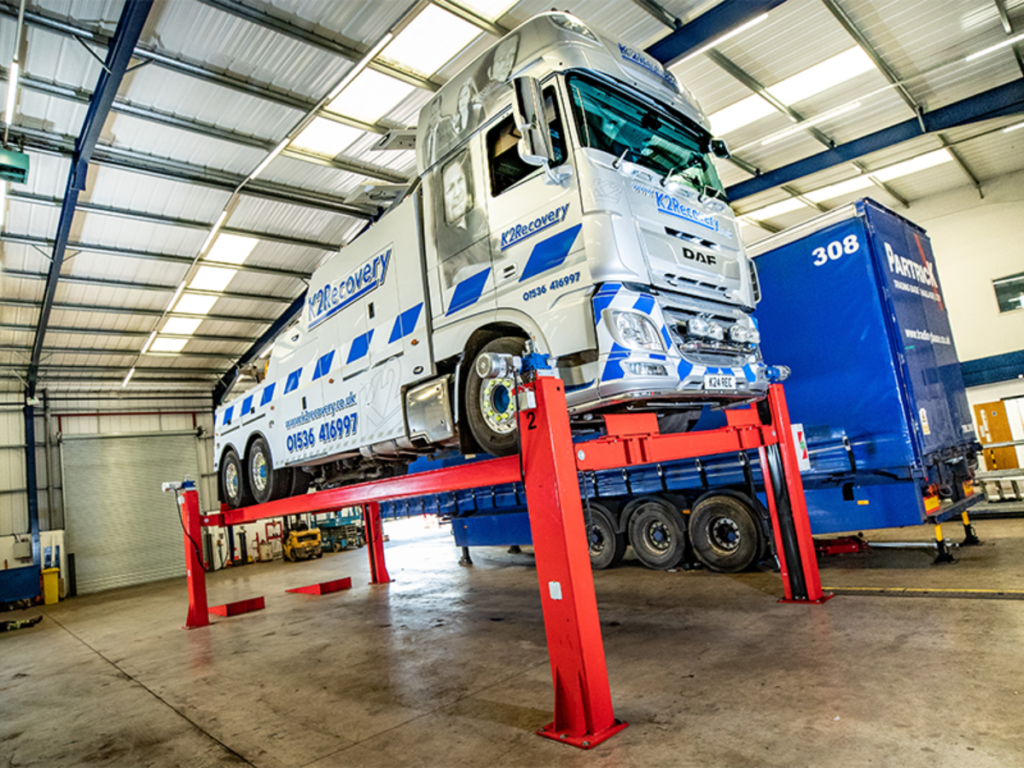 But that's just the start of it. Because each of our lift models comes with their own options for customisation — to help you and your workshop get the exact requirements you need to get the most out of your investment.
Here are the questions you need to ask to get the perfect customisation for the vehicles you service:
What Length and Weight Do You Need to Lift?
This is one of the first questions you should ask if you're looking for a commercial vehicle lift. And at a basic level, it'll help you decide between the different types and models available.
But for each individual model, you'll also have options for a range of different capacities and platform lengths.
For some workshops, it's as simple as matching the capacity and platform length to the heaviest and longest vehicles you service. But the smartest workshops will be looking to futureproof their investment:
They'll be looking ahead to when they grow and expand in the future — investing in lifts that can handle different types of vehicles for when their services change and evolve.
(And as a bonus, this forward-thinking investment means they'll avoid the extra costs of replacing those lifts later.)
So what kind of options do you have for customisation? Here's what you can choose with each of our Totalkare lifts:
Do You Use a Lift in a Wash Bay?
Once you've chosen a lift at the capacity and length you need, the next biggest question comes down to where you'll use it.
Specifically, we're talking about wet work — and whether you need to choose a galvanised lift with an IP rating (a measure of its protection against the ingress of water and particles).
Luckily, we've got plenty of options when it comes to customising your lift for use in a wash bay:
Does Your Lifting Area Get Enough Light?
Unless you're using a set of our Mobile Column Lifts, you'll be working with a fixed-installation lift or pit. With commercial vehicle lifts and pits taking up a large amount of space, you won't always be able to choose the perfect spot in your workshop with the best possible light.
(And there's no point working on the chassis of a vehicle if you can't see what you're doing!)
So to help give your workers the best visibility for the job at hand, many of our lifts and pits come with customisable lighting options — to illuminate the underside of the vehicle while it's parked over a pit or raised on a lift.
Here are the options for each of our lifts and pits: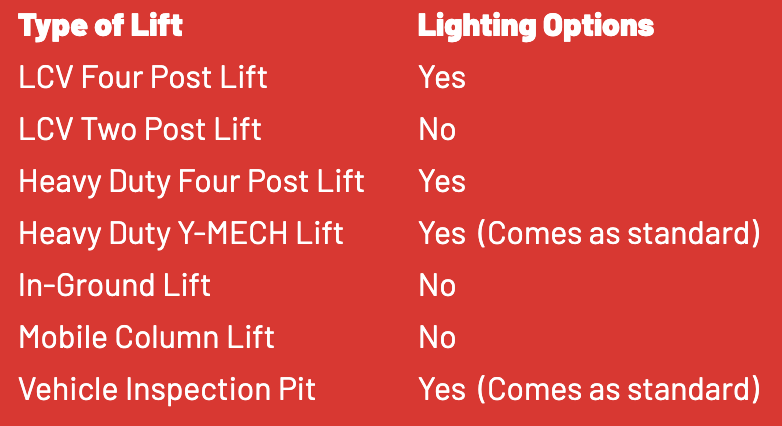 Do You Need Access to the Wheels?
Some vehicle lifts raise the vehicle by the wheels themselves — which makes it impossible to work on the wheels and surrounding components while you're using the lift.
For our Mobile Column Lifts, you can use an Axle Stand to replace one of the columns and gain access to the wheels one at a time.
But for our fixed-installation lifts, you'll need an additional customisation if you want to access the wheels. And that's where our attachable Jacking Beams come in.
With an additional piece of lifting equipment attached between the platforms of your lift (or installed on top of a pit), you can raise a vehicle that's already been raised — using the designated lifting points instead of the wheels themselves.
It's not just a case of convenience or ease of use. It's about making your workshop more efficient — so your teams can get as much work done with the limited time and space they have to lift.
Here's how our Jacking Beams can be used with our lifts and pits: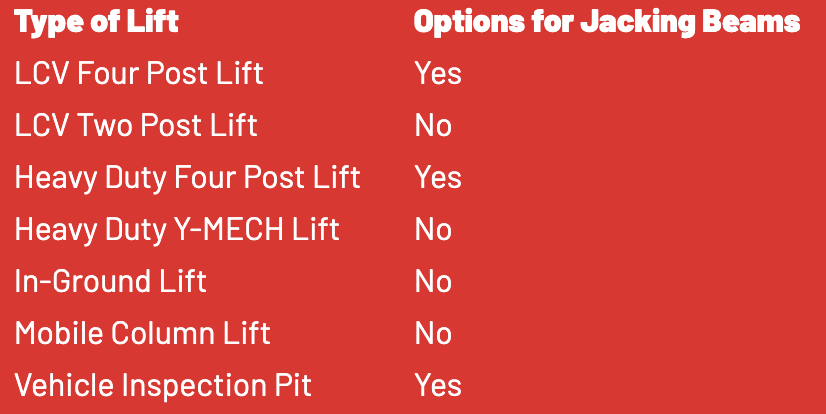 Do You Need to Test While You Lift?
No matter what size your workshop, space is at a premium — and so is time.
The most efficient workshops are the ones that find ways to perform multiple tasks at once, without lowering or relocating their vehicles.
That's why we provide Brake Tester add-ons for our pits, and Play Detector customisations that can be installed directly onto our pits and some of our lifts — to get the most out of each vehicle in a single location and position.
Here's what you need to know:

Still Not Sure of the Best Fit for You?
There's a huge range of options when it comes to customising your vehicle lifts. And if you're looking to the future, it's not always easy to know you're making the right investment.
So if you're looking for advice on getting the best possible lift for your workshop, talk to one of our experts today — and we'll help you find the right fit for what you need.
This article was originally published by Totalkare Ltd.