ZF at Busworld 2023: Showcasing Technologies for Efficient, Sustainable and Safe Transportation
Decarbonization: World-premiere of ZF's latest electric mobility low-floor solution for city buses and exhibition of CeTrax 2 dual electric central drive for buses and coaches
Fuel efficiency with EcoLife CoachLine transmission also on show
Digital Solutions: SCALAR for On-Demand People Mobility Services and Bus Connect digital fleet management solution will be presented
Safety: Collision Mitigation System (CMS) for city buses also featured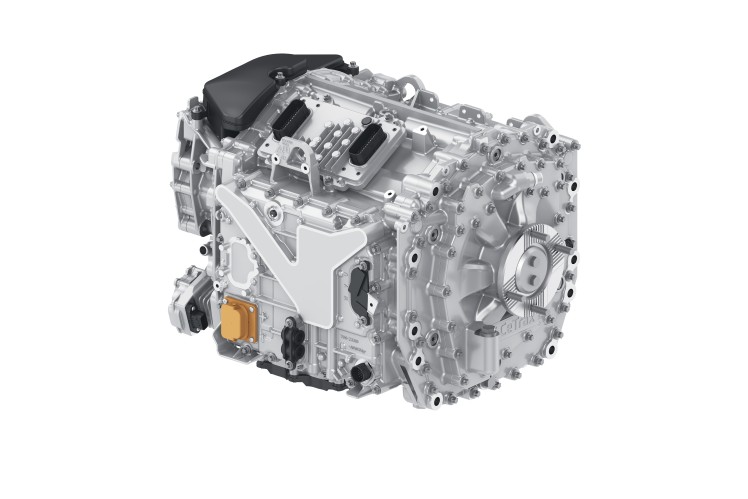 ZF is gearing up to present its latest advancements in bus and coach technologies at Busworld 2023 in Brussels (October 7-12), including the world premiere of ZF's next-generation low-floor electric mobility solution for city buses. With a focus on decarbonization, connectivity and safety, ZF will showcase its ever-expanding portfolio of advanced systems and technologies that are setting new industry standards for city buses and coaches.
Decarbonization: World-premiere of Electric Portal Axle
ZF's latest eMobility technologies will be on show, demonstrating how its most recent advancements will help provide emission-free public transportation. Taking center stage at ZF's booth will be its latest innovative eMobility solution for city buses, which makes a full-low-floor passenger compartment possible for improved accessibility.
ZF's next generation fully integrated, modular electric central drive CeTrax 2 dual for buses and coaches offers a cont. power of 380 kW, features an integrated three-speed transmission making tackling steeper slopes easier and higher cruising speeds more efficient.
The 6-speed automatic transmission system EcoLife CoachLine is suitable for engine torques up to 2,800 Nm. The efficient transmission serves high-powered, demanding coach applications, such as winding, challenging routes as well as stop-go urban situations.
Connectivity with SCALAR and Bus Connect
The new SCALAR fleet orchestration solution applied to on-demand people mobility service management, offering Public Transport Operators real-time, AI-based automated decision-making and service optimization.
ZF Bus Connect is ZF's digital fleet management solution for city buses and coaches with electric, hybrid or combustion engines.
Safety with Collision Mitigation System and OnHand EPH
ZF's City Bus CMS is the industry's first OE-independent system that helps mitigate, or even avoid, an impending collision while supporting unsecured bus passengers at the same time.
The OnHand Electro-Pneumatic Handbrake not only improves vehicle safety and driver comfort, but also serves as building-block technology for autonomous driving.
Visit ZF in Hall 5 at Booth 537 
Brussels Expo, Belgiëplein 1, 1020 Brussels, Belgium, 7-12 October 2023. For more information about ZF's participation at Busworld 2023, please visit www.zf.com/cv/Busworld.
This article was originally published by ZF.