Alexander Dennis has handed over the first five of 100 electric double-decker Bee Network buses to the Mayor of Greater Manchester, Andy Burnham following two orders from Transport for Greater Manchester.
Burnham took receipt of the first five buses at Alexander Dennis' facility in Larbert, Scotland. These units will be among 50 new double-decker vehicles that will enter service in Wigan, Bolton and parts of Salford and Bury as part of the new Bee Network in September.
This launch will mark the start of buses being brought under local control in Greater Manchester for the first time in nearly 40 years.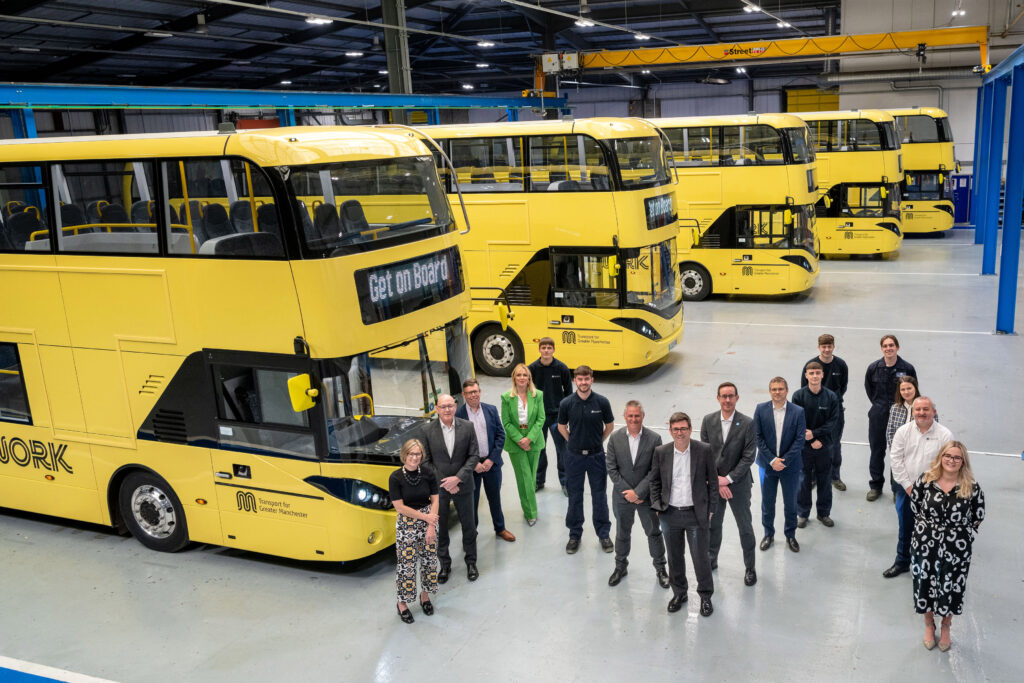 "By bringing buses under local control and investing in new vehicles, routes, and services, we will start to transform how people get around Greater Manchester.
"Key to that is a world-class fleet of modern, accessible, and environmentally friendly buses – which is what these are. It was great to see the first ones off the production line and I can't wait to see them full of passengers when the first services come under local control from September."
A further 50 of the electric buses will be delivered in March 2024, when bus franchising will be extended to Bury, Rochdale and Oldham and parts of Manchester, Salford and Tameside.
Services across the rest of Greater Manchester will then follow in January 2025.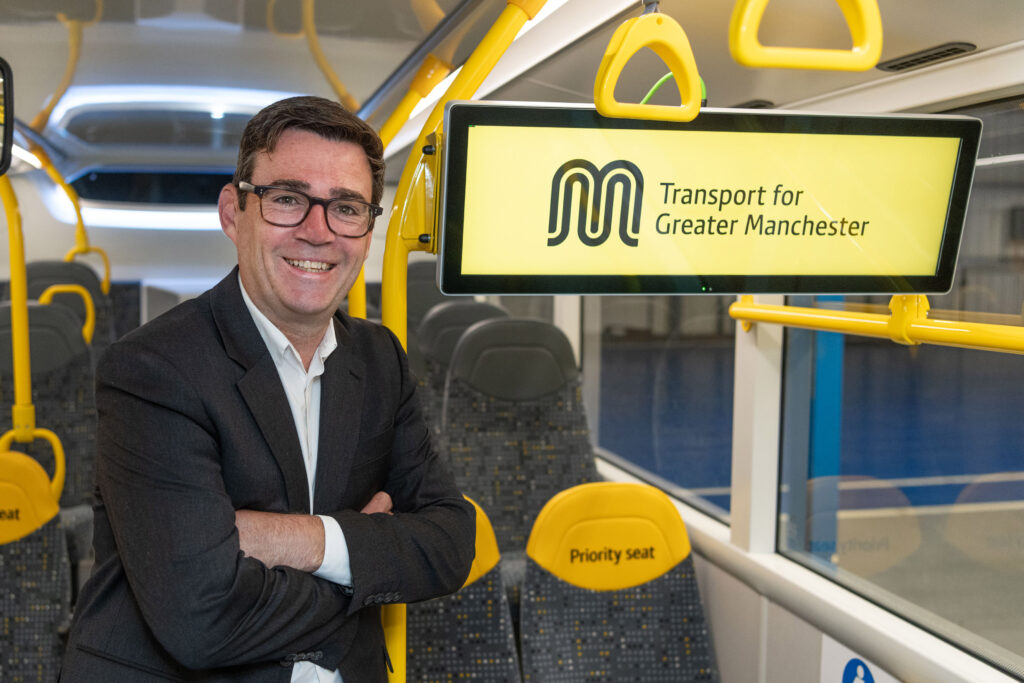 © Transport for Greater Manchester
Each of the BYD-Alexander Dennis Enviro400EV electric buses is 10.8 metres long and can seat 62 passengers.
They will be fully accessible, with two wheelchair spaces, hearing induction loops, audio and visual announcement systems and anti-slip flooring.
"We are proud to be manufacturing the brand-new buses that will upgrade bus services in Greater Manchester as part of the Bee Network. These proven and reliable electric buses will deliver smooth journeys for passengers while cutting out tailpipe emissions wherever they go."
The 100 new buses are funded by the government's City Region Sustainable Transport Settlement (CRSTS), with around 250 more to be delivered from 2024 to 2027.
To support the rollout of the new fleet of electric buses, a specialised electric bus depot capable of holding 250 buses will be built at Central Park in Manchester.
TfGM will also take control of existing bus depots before transforming them into high-tech facilities.