Brisbane City Council has officially ordered 60 high-capacity battery electric buses from Swiss manufacturer HESS for the Brisbane Metro project.
This announcement follows comprehensive on-road testing of a pilot vehicle, a customised HESS lighTram 25, which arrived in Brisbane in April 2022.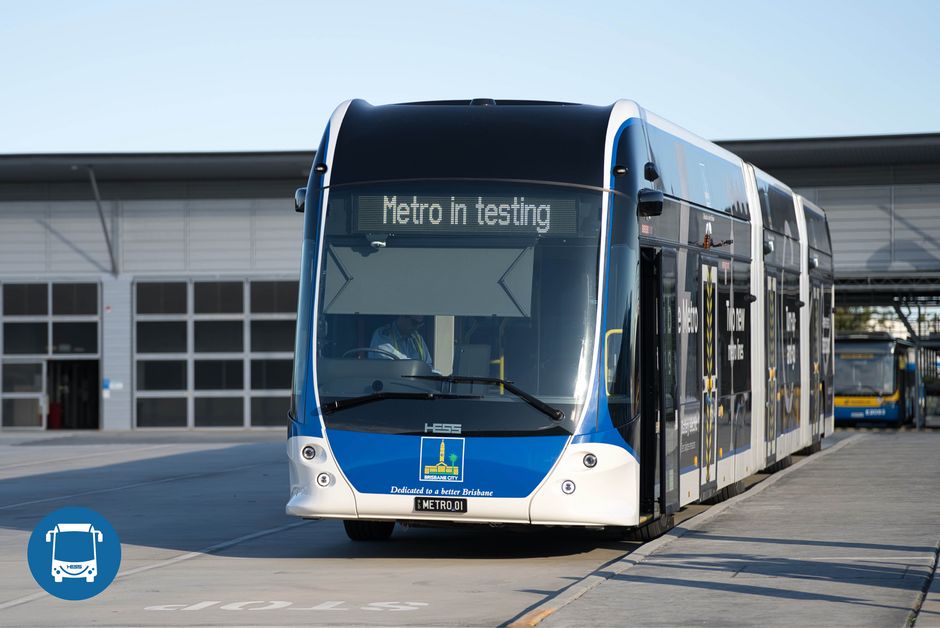 The 24.5-metre bi-articulated, battery electric metro buses will offer flexible, high-capacity transport in Brisbane, Australia.
"It is a great honour to contribute to this outstanding public transport system. The lighTram 25 offers something unique in the Australian transport sector: a vehicle capable of quietly, efficiently and sustainably transporting large numbers of people, all while providing an elevated passenger experience. This is a flexible transport system that is not reliant on rail infrastructure and can easily be adapted for different transport routes because of the vehicle's manoeuvrability."
The metros will be powered by Australia's first flash charging system, which is being delivered by Hitachi Energy in partnership with HESS.
"The flash charging system fully charges a metro in under six minutes. That's exceptionally fast, but we're mindful that we also needed to keep the batteries light and the vehicles in frequent operation. Our philosophy is that HESS vehicles are there first and foremost to carry passengers, not batteries."
Deliveries of the Brisbane Metro buses will commence from late 2023.