Bus and coach manufacturer NFI Group Inc (NFI) announced on 16 June that California Porterville Transit has ordered three zero-emission buses (ZEBs).
NFI received the order through its subsidiary, New Flyer of America Inc. ('New Flyer'). The contract for three battery-electric Excelsior Charge NG™ buses makes Porterville Transit the twelfth agency in California to purchase from New Flyer.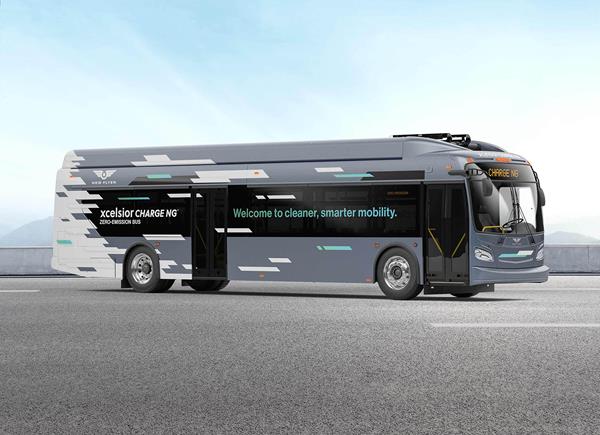 New Flyer's 35ft heavy-duty Xcelsior bus is comprised of high-energy batteries, advanced protective packaging and a new lightweight electric traction drive system with up to 90 percent energy recovery. The bus was first introduced in 2021.
Porterville Transit delivers almost 700,000 annual rides on fixed-route bus lines in Tulare County, California. The three battery-electric buses from New Flyer add to the agency's fleet of alternative fuel vehicles, increasing the share of fleet equipment that is zero or low-emission at the tailpipe.
The contract meets the California Air Resources Board's requirement for agency bus fleets to be 100% zero-emission by 2040. This is Porterville Transit's first contract with NFI.
"Built on NFI's proven Xcelsior platform with over 16,000 buses delivered across North America, the Xcelsior CHARGE NG is our most advanced battery-electric bus. Providing up to 440kWh of energy and 220 miles of range on a single charge, our extended range buses will deliver clean, safe, and quiet sustainable transportation to the Porterville community."
New Flyer, based in North America, supports over 35,000 heavy-duty transit buses actively in service. 8,600 of these are battery-electric and 1,900 are zero-emission.