MAN Truck & Bus has announced the upcoming launch of its electric bus (eBus) chassis for the global market.
Following the success of MAN's Lion's City E, which already operates in many European countries, the manufacturer now aims is to further advance its contribution to sustainable mobility across the globe by developing an electric bus for international markets.
The first eBus chassis prototypes are expected to be delivered in 2023, with series production starting in 2024. Initially, MAN will offer the eBus chassis as a two-axle intercity bus.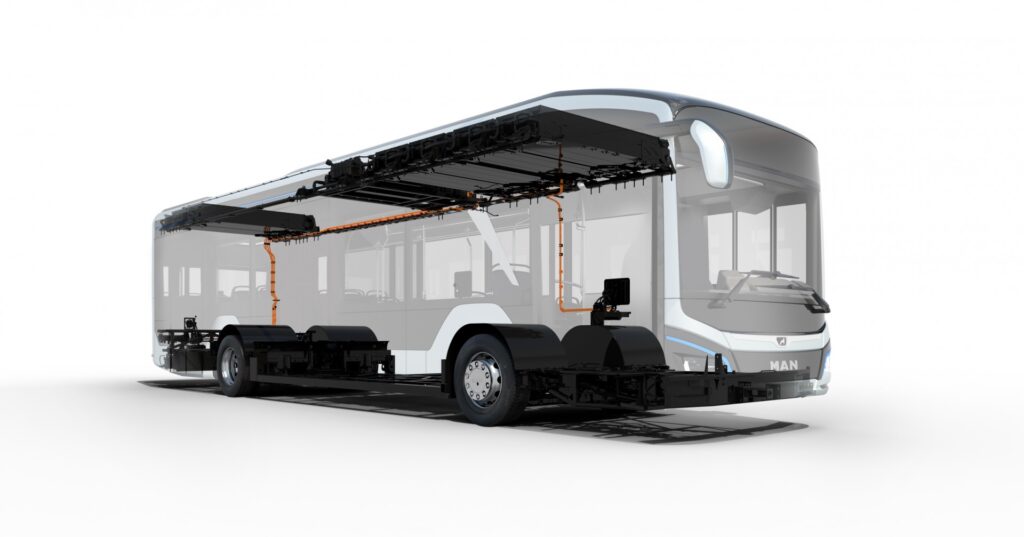 "To ensure that the eBus chassis can be used everywhere, it will be available as a left- and right-hand drive variant. This is particularly interesting for countries where left-handed traffic prevails."
In developing the eBus chassis, MAN will make use of technology from the Lion's City E, including its electric central motor and reliable battery technology from the Volkswagen Group. To meet the varied requirements of international bus companies in regards to daily range, total mileage, and costs, MAN will also use LFP technology (lithium-ferrophosphate battery) in addition to the NMC technology (lithium-nickel-manganese-cobalt battery) from the Lion's City E.
Since its launch, MAN has received orders for the delivery of more than 1,000 Lion's City E electric buses. With the new eBus chassis, MAN now intends to advance its contribution to sustainable mobility beyond Europe.
"At MAN, we are committed to the Paris climate targets. For us, social responsibility for environmentally friendly mobility definitely does not end at Europe's borders. With the chassis, we are giving bodybuilders from all over the world the perfect basis for their fully electric models."