Grand River Transit (GRT) has ordered six electric buses from Nova Bus to operate in the Waterloo Region of Ontario, Canada.
GRT's first electric buses will enter service from spring 2023, as part of Waterloo's plan to electrify its fleet and reduce greenhouse gas emissions.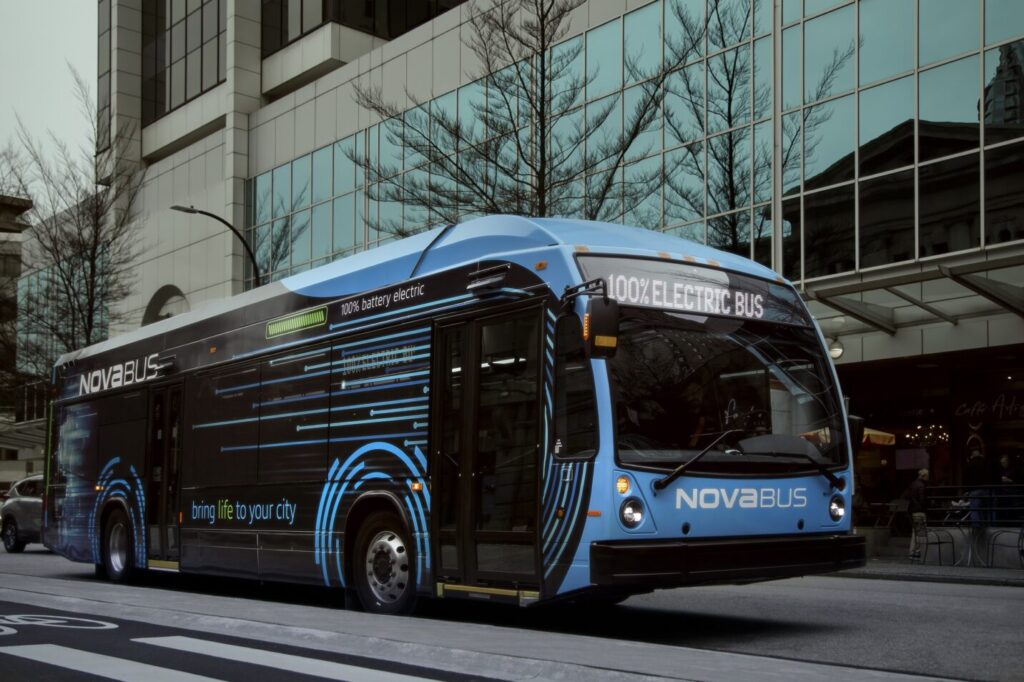 "This is a major step forward in our plans to provide a zero-emission transit system for our community. We are committed to exploring new technologies and solutions to contribute to the Region's climate change goals. We excitedly await the delivery of our first fully electric buses from Nova Bus and the opportunity to introduce our transit customers to the future of sustainable transit."
Nova Bus's LFSe+ model provides a long range, reduced maintenance costs and zero-emissions-at-the-tailpipe operations. Elsewhere in Canada, 60 units of the same type were also ordered by Halifax Transit to operate in Nova Scotia.
In Waterloo, the electric buses will be part of a two-year pilot project. They will be charged at a new 305,000-sq.-ft. Northfield Drive maintenance facility, which is scheduled to start operations in September.
"We have always been very proud of providing robust and high-quality buses to transit authorities across Canada, and it's an honour to be accompanying existing clients such as GRT in their transition with this first purchase of electric buses. We strongly believe our future lies in providing sustainable solutions for communities to enjoy zero-emission transit, which will ultimately improve quality of life for everyone."
The electric buses have been funded through the Investing in Canada Infrastructure Program (ICIP), with costs shared between Infrastructure Canada, the Ontario Ministry of Transportation and the Region of Waterloo.