The Bow Valley Regional Transit Services Commission (BVRTSC) has partnered with Parks Canada to deliver sustainable public transportation in Banff National Park through the purchase of electric buses.
Parks Canada and the BVRTSC have signed a five-year contribution agreement, valued at 12.9 million CAD, to reduce road emissions and traffic by enabling Roam Transit to purchase eco-friendly electric buses for Banff National Park. This agreement aims to ensure the national park becomes more accessible and sustainable.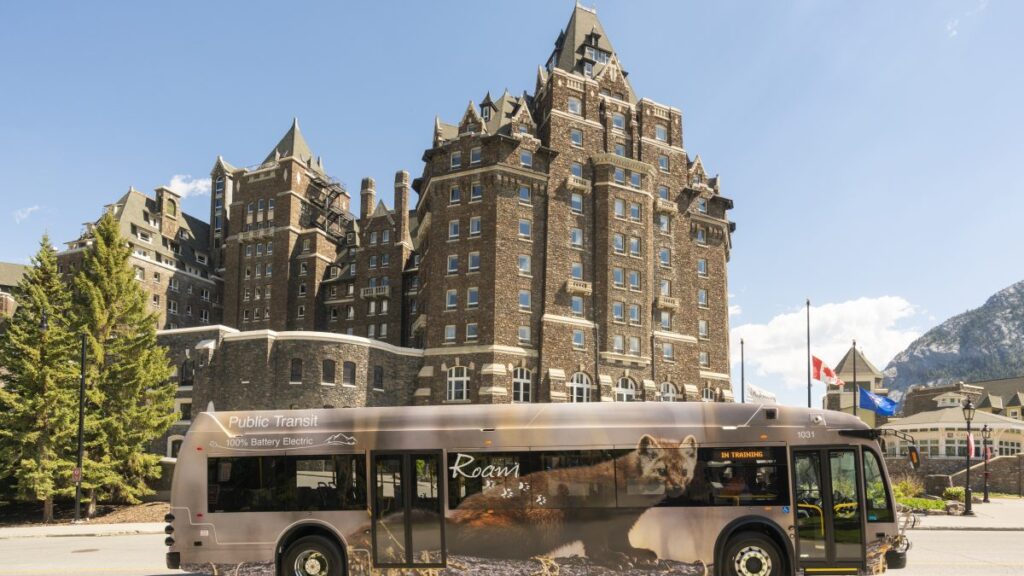 "This agreement is a key milestone in Roam's movement toward reducing emissions and further encouraging the use of public transit in the Bow Valley. Our municipal partners; Town of Banff, Town of Canmore and Improvement District 9, join Parks Canada in the commitment to improving environmentally-friendly transit options."
The first Proterra electric bus will be purchased with funding from Parks Canada and the Government of Alberta's GreenTRIP grant programme. The zero-emission vehicle will enter service in summer 2022 on popular routes for Lake Minnewanka and Johnston Canyon. In addition, this funding has also enabled the purchase of three additional electric buses to be deployed in Banff National Park in summer 2023.
"I applaud Bow Valley Regional Transit's ongoing commitment to safe and efficient travel for area residents and tourists. This investment will create new opportunities to visit the mountains, catch a ride to work, or meet up with family and friends."
Parks Canada welcomes over four million visitors every year to Banff National Park, which is also a UNESCO World Heritage Site. It is consequently paramount to preserve Banff's natural and cultural beauty through green transportation options.
With revenues from the Kananaskis Conservation Pass, the Government of Alberta is also committing 994,000 CAD to support a free regional transit initiative with the Town of Canmore, located near the southeast boundary of Banff National Park.
The new transit initiative is expected to launch in 2024, running from the Town of Canmore to the Canmore Nordic Centre and the Grassi Lakes day area. This new service will reduce transportation barriers and allow more Albertans to experience Kananaskis Country.
"It is great to see investments that we know will lead to better visitor experiences. The investment in regional transit aligns with our vision for sustainable tourism. It will make access to these popular spots easier for locals and visitors alike while helping alleviate parking issues and reducing emissions. While we know there will be some pain points this summer while the much-needed upgrades are underway, our team looks forward to providing alternative suggestions for those epic experiences and adventures Canmore and Kananaskis are known for."