The Philippine government is working to improve transport in Navotas through the creation of two new High Level Service Bus lines.
High Level Service Bus lines aim to deliver efficient and reliable bus services through the introduction of infrastructure such as dedicated lanes.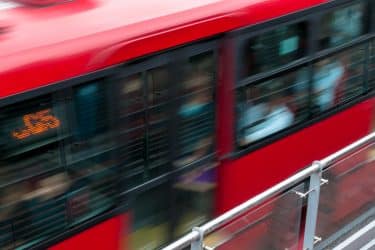 Navatos is located in Manila Bay and is one of the country's main port complexes and one of the largest fishing ports in Asia.
The city and its 250,000 inhabitants are currently only served by tricycle, bicycle taxi and jeepney services. This lack of public transport contributes to the city's notorious traffic jams.
The Philippine government consequently hopes to overcome this problem by creating two High Level Service Bus lines to open up the city and better connect it to the metropolis of Caloocan.
The new lines will include the Navento Express, which will serve the southern part of Navento and provide a connection to the Monumento area in Caloocan.
In addition, the Navento Loop will provide a circular route to serve Navento's business areas.
To deliver on these projects, the Philippine authorities are working with consulting and engineering firm, SYSTRA to conduct a feasibility study.
This study aims to determine the routes, station locations, frequency and schedules for the future services. It will also establish the details of the required infrastructure for the High Level Service Bus lines.
"This BHLS contract marks our desire to continue our growth in the country, while we are already a key player in other mobility projects in and around Manila. This new mode of transport is still underdeveloped in the country, but, less expensive than the creation of the metro or guided railway lines, it has great potential. It is a project at the service of the populations and the economic development of the region."
SYSTRA is already present in the Philippines, where it is contributing to the reconstruction of line 1 of the Manila light metro (LRT1).