NYC Department of Transportation (DOT) Commissioner, Ydanis Rodriguez has cut the ribbon on new bus lanes along 21st Street in western Queens.
This is the latest project in the DOT and Metropolitan Transportation Authority's (MTA) programme to improve bus services in New York city.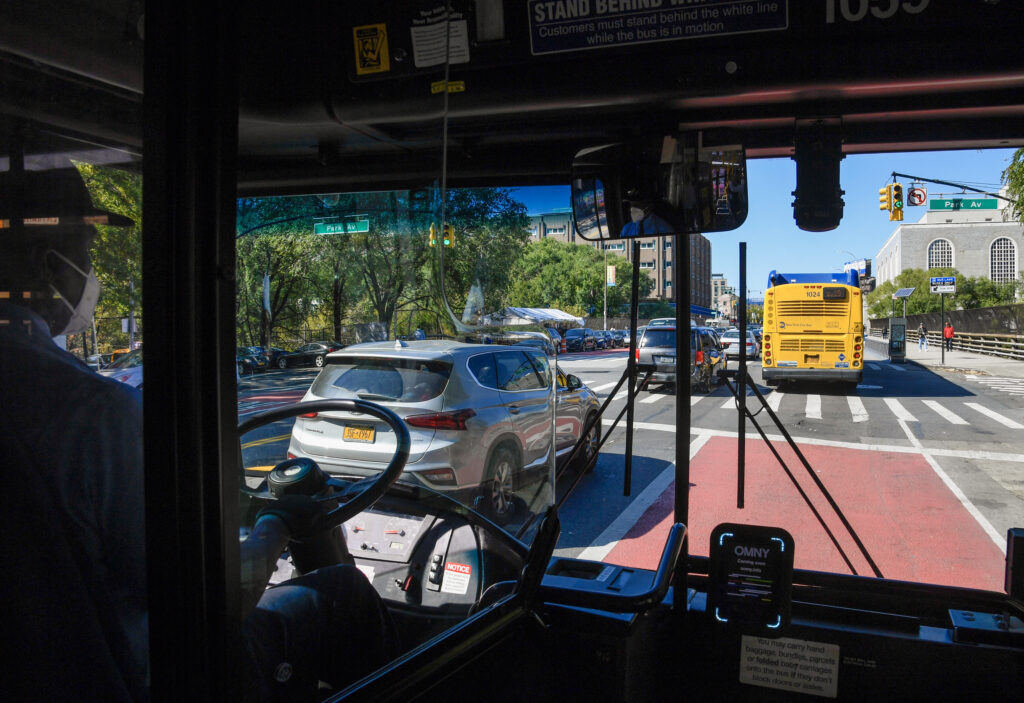 New bus priority lanes are now in place from Long Island City to Astoria, which will improve services along three different routes — the Q66, Q69 and Q100.
"We are taking bold steps to deliver New Yorkers the speedy buses they deserve, and this project will do that over more than three miles. These bus lanes are just another way we are making it faster to commute on Queens streets and across the city. Just as we did here, we will continue working closely with the MTA and our community partners to get these projects done in a way that works for everyone."
These new lanes are part of the MTA's commitment to provide 150 miles of new and enhanced lanes over the next four years. This includes expanded camera enforcement and additional transit signal priority.
The 3.4-mile corridor has a combined ridership of nearly 30,000 passengers who rely on buses to reach their destination, as no subway is available on this route. Previously, buses in this area were often slowed down by congestion and double parking, disrupting transportation for these passengers.
"We are thrilled to work with our city partners to improve bus service and reliability for thousands of Queens riders. The implementation of this new bus lane is a valuable step toward the Mayor's commitment to deliver 150 miles of bus lanes and perfectly complements the MTA's Queens Bus Network Redesign."
The project has also added improvements such as the construction of pedestrian islands, left turn lanes and painted curb extensions.
In addition, by the end of the year, DOT plans to make accessibility upgrades and install large overhead bus only signs throughout the corridor.