The Indianapolis Public Transportation Corporation, IndyGo has hosted a ribbon-cutting ceremony for its first Super Stop, which will bring enhanced comfort and faster transit times for bus riders in downtown Indianapolis.
The Super Stop is located at the intersection of Delaware and New York streets, while a second has also been constructed at the intersection of Delaware and North streets.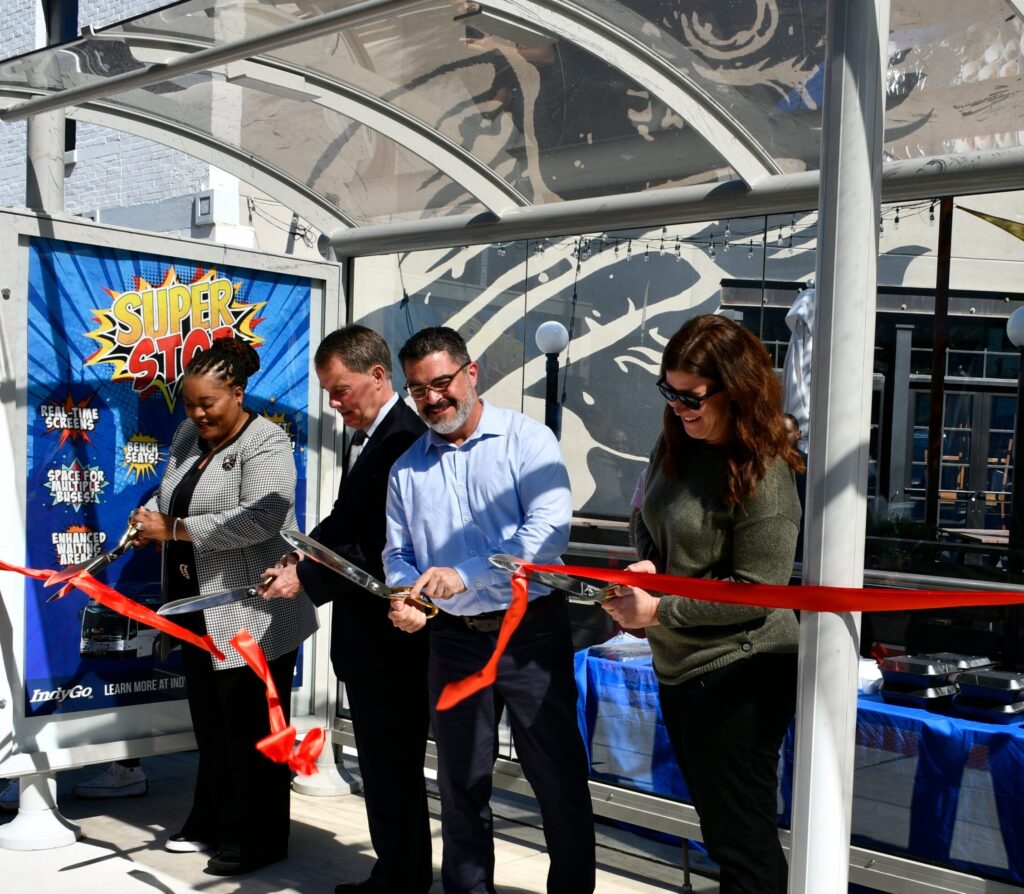 The Super Stop features serval improved amenities:
Real-time video screens to show riders when their bus will arrive
Ticket vending machines that allow riders to buy a ticket or reload their MyKey bus card at the stop
Extended covered seating to enhance comfort while waiting for the bus
Security cameras for safety and security
Near-level boarding to aid riders with mobility issues
Dedicated bus lanes to separate buses from regular traffic to improve transit times
Space for multiple buses to allow vehicles from multiple routes to move efficiently through the stop
These features aim to make bus services in Indianapolis more attractive by mirroring some of the benefits offered by the city's Bus Rapid Transit (BRT) projects.
"IndyGo is always looking for ways to enhance the rider experience. Super Stops do exactly that by expanding the comfort and convenience of bus rapid transit stations to additional fixed route locations around the city. This is one of two stops already implemented with at least six more in the works for next year."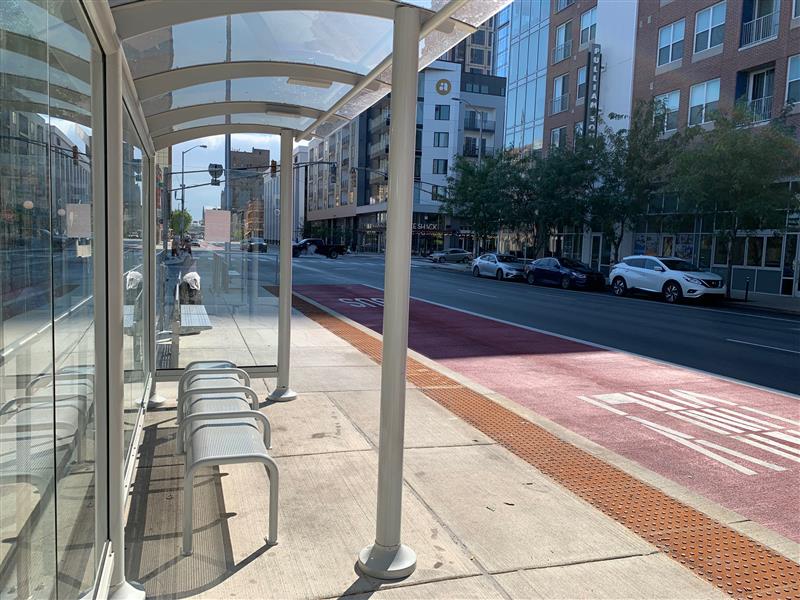 © IndyGo
The 6.6 million USD project was funded in partnership with the Indianapolis Department of Public Works to include infrastructure improvements around the stop.
This included the resurfacing of Delaware Street and the two-way conversion of Fort Wayne Avenue, as well as sidewalk and ADA ramp replacements.
"Today's ribbon-cutting signifies not only the official unveiling of these Super Stops, but of IndyGo's commitment to fully upgrade public transit in Indianapolis. That includes partnership with Indy DPW on improvements for related infrastructure on Delaware Street and Fort Wayne Avenue—improvements that improve the motorist, transit-user and pedestrian experience."