The Canadian Urban Transit Research & Innovation Consortium (CUTRIC) has published a research report evaluating the potential of renewable natural gas as an alternative power source for Canadian bus fleets.
Renewable natural gas is sourced from landfills and livestock farms. Before use, moisture, carbon dioxide and trace-level contaminants are removed to ensure it has a methane content of at least 90 percent.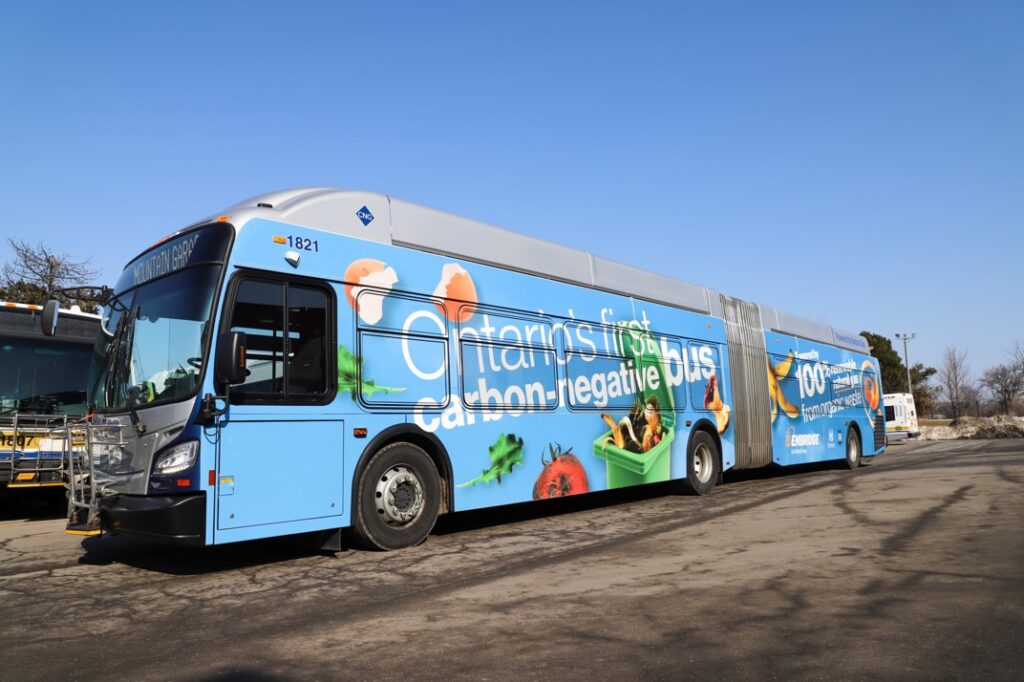 In January 2022, CUTRIC launched a data-driven project to explore the use of renewable natural gas in five North American transit agency fleets: Calgary Transit, Hamilton Street Railway, Riverside Transit Agency, TransLink and Orange County Transportation Authority.
The results of this study have now been published in CUTRIC's Renewable Natural Gas as a Complementary Solution to Decarbonization report. The report states that renewable natural gas can offer a zero-carbon and carbon-negative solution, as its production offsets its tailpipe emissions.
"Decarbonizing mobility will require that humanity uses many different tools and solutions to forge the path forward to a zero-emission future. Different technologies offer different types of benefits. Renewable natural gas can be one of those solutions. Alongside battery-electric buses and hydrogen fuel cell electric buses, RNG-fuelled buses have been shown to help reduce emissions overall from transit buses."
Compressed natural gas is already an established technology in fleets across Europe and North America. Converting the fuel these buses combust from fossil fuel sources to renewable sources can therefore bring environmental benefits without adjusting the existing pipeline system.
"RNG may turn out to be an untapped source of immediate greenhouse gas emissions savings for transit agencies that are already reliant on CNG buses. It's time to take a more serious look at the technology as part of a spectrum of solutions."
CUTRIC's study evaluates how this technology could be leveraged in Canada to reduce greenhouse gas emissions, while also maintaining operational costs compared to diesel, battery-electric buses and hydrogen fuel cell electric buses.
The report concludes that Canadian transit agencies could feasibly implement renewable natural gas as a cleaner and cheaper alternative to carbon-intensive diesel vehicles.