Škoda Group has received orders to supply additional trolleybuses in the Czech cities of Pardubice and Ostrava.
The Transport Company of the City of Pardubice has ordered ten Škoda 32 Tr trolleybuses under a contract valued at 145 million CZK (6 million EUR).
In addition to operating on the catenary, the 32 Tr trolleybuses delivered to Pardubice will feature a traction battery with a range of at least 12 kilometres on non-electrified roads.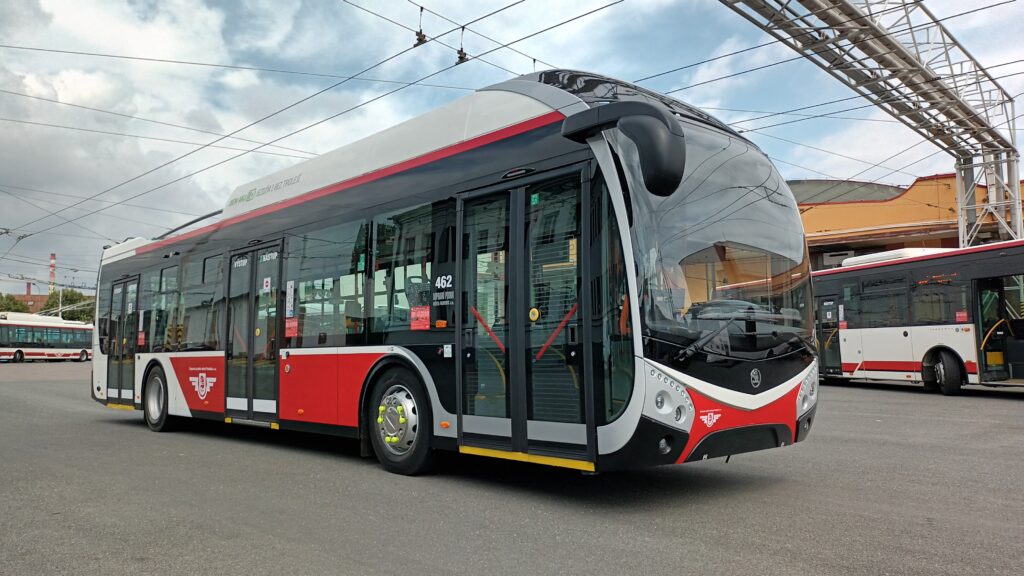 Meanwhile, Ostrava's public transport provider, ODIS has placed an order valued at 98 million CZK (4 million EUR) for up to six Škoda 27 Tr trolleybuses.
This contract includes the delivery of four 27 Tr trolleybuses, with an option for two additional units.
These vehicles will be built on the Solaris car body and will be 18 meters long.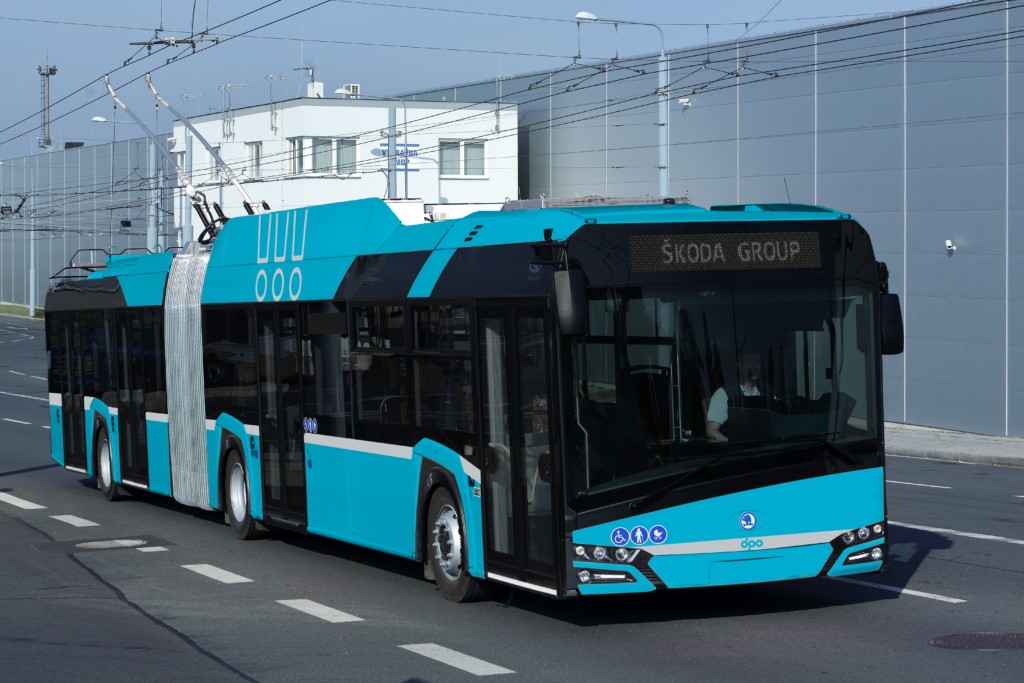 © Škoda
"The Transport Company of the City of Pardubice is one of our most valued partners. After all, our trolleybuses have long been the backbone of Pardubice's fleet. We are honoured that the public transportation company has once again chosen our vehicles."
The trolleybuses for both cities will be equipped with air conditioning, a modern information system and a camera system.
All of  Škoda's trolleybuses also produce zero emissions at the tailpipe, thus improving air quality in the local environment.
"Our commitment to providing environmentally friendly urban mobility solutions is perfectly aligned with Ostrava's vision for a sustainable future. That's why we are proud to have been selected as a supplier of modern trolleybuses to this city with a rich industrial tradition.
"By supplying more trolleybuses, we are working together to shape a cleaner, greener and more sustainable future for the city. These modern, fully air-conditioned vehicles with emission-free operation are an example of our efforts to produce innovative urban mobility solutions that place a high priority on the satisfaction of residents and the protection of the environment."